Join us June 3rd for some of Canada's best business minds as they share their tools and strategies for life and business success, because after all….Success Without Fulfillment is Certainly Not True Success!
How can you be truly successful in your business if you are not fulfilled in your LIFE?

If there is one thing for certain, money and success in business is not everything, yet it is important in creating an EVEN MORESUCCESSFUL LIFE! Let's face it, to be truly successful it takes mastery and balance in many area's of our lives. We believe that to be truly successful we need to be able to master these key area's of life – relationships/family, health and wellness,  business/financial, Inner Peace & Happiness
We have invited and arranged for a wide range of experts to share with you the necessary tools for creating both SUCCESS and FULFILLMENT in all area's of your life. Join us and these great speakers for this day of fantastic training and information you can use to enhance and improve all area's of your life from personal to professional – we will cover it all!
We believe so much in the quality of this event to change your life, we are adding an unbelievable bonus!!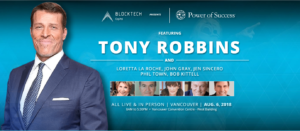 ***Another Added Bonus:Your seat reservation also includes lunch on June 3rd!
We look forward to seeing you there!
Check out these interviews with some of the presenters at the upcoming summit on June 3rd!
Meet Joseph Ghabi and Jaden Sterling
Meet Sherry Strong
Meet Karen McGregor
Meet Tammy Lane
Meet Petra Mayer
Meet Julie Archambault