Join Tasha Simms and Marc L Caron as they speak with Ananda Bosman,  a Visionary, Cosmologist, Semantic Artist, International Researcher & as an Award-winning Musician the Founder of the 432Hz popular & electronic music movement during the 1990's.
Listen in as Ananda will share how a Near Death Experience in his teens catapulted him into high visionary states and contact with numinous domains and intelligences. These guiding intelligences brought Ananda into extraordinary experiences, which he developed into methods, techniques, and protocols for practical practice.
He will also be sharing new discoveries of the effects of a sustained coherent heart on genetic samples, the key frequency involved in healing and lucid states of creativity. For the first time, genetic engineering has been observed to be effective by biofeedback states of heart coherence and willed intent.  Ananda will explore what implications this has on the transformation of mankind and the bio transhumanism that is now dawning. Instead of a symbiosis with technology, there are some extraordinary revelations he will share with us today that imply some high potential for an awakening mankind.
He is also going to introduce the deceptively simple notion that philosophically, All is God. He will share his concrete discovery of the new science that epistemological give support to this post-paradoxical understanding.
Upcoming Event with Ananda: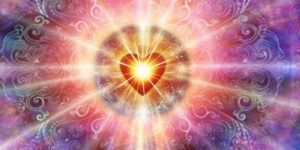 All Is God: The Omnidimensional Heart, Bio-Transhumanism & Awakening Mankind
Date And Time
Sat, 19 Oct 2019, 10:30 AM –
Sun, 20 Oct 2019, 10:30 PM PDT
Location
4634 west 2nd ave
Vancouver, British Columbia
About Ananda Bosman
Following a Near Death Experience in his teens, Ananda Bosman received numinous visionary insight from a communicating intelligence called Emmanuel, that transformed his life.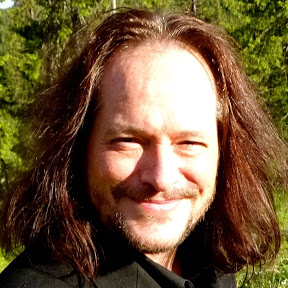 Ananda is a Visionary, Cosmologist, Semantic Artist, International Researcher & as an Award-winning Musician the Founder of the 432Hz popular & electronic music movement during the 1990's.
Since September 2018 he is also a Member of the Board of Directors for the non-profit contemporary Arts & Cultures Magazine "New Observations", NYC/USA.
Ananda Bosman's latest peer reviewed research of 2018 is currently in the process of being published after his presentation at the University of Québec in Montréal, Canada in October 2018. He was an invited as a guest speaker at the University of Laval, Quebec, September 21st 2019, with a presentation on "Sanskrit AI & Archaic Ultraterrestrial Contact". And has been invited to the University of Montreal, for the 3rd Academic Symposium on Ufology of Canada, in 2021
Appearing in international radio broadcasts , TV productions & cinema movies, he is regularly invited as a keynote speaker on many international conferences. Since 1990 he has given many hundreds of lectures, seminars & workshops all over the world in over 25 countries, using state-of-the-art multimedia presentations that rivet the audience. Presenting visionary, scientific, shamanic, spiritual, mythological, & cosmological connections in an exciting and utterly unique way.
As well as broadcasting his powerful macro of techniques and protocols, called The Diamond Body Trainings, since 1994, around the world.
Ananda's life was utterly transformed as a teenager by a Near Death Experience through which he came into contact with inter dimensional light beings that called themselves the Emmanuels, and that manifested right into the physical. Ananda was translated by them into another dimensional form. Ananda was observed by numerous witnesses to disappear and then to reappear, on several occasions.
Based on these and other experiences, over 34 years, Ananda developed a series of hundreds of protocols, methods, exercises, meditations, and techniques, which he is going to be sharing over the next years to the American people, in at least 14 grades, of detail and progress. To assist and remind the co-creator of the now Awakening Mankind, to emerge, and to unify all polar opposites, engage in the trinitization of the body power system, for sustained coherence, and ecstatic transcendence, towards the emergence of a new Superconsciousness.
As Ananda will be engaging the American people through a TV series, produced by Hollywood film maker Param Gill, called "Mystics With Ananda," and through his forthcoming book for world-wide release, "All Is God," — during this weekend experience a unique preview and overview of what will be engaged for many, ahead of the mainstream.
Ananda has taught in over 25 countries world-wide. This workshop is based on the latest cutting edge information, research & subjects on the foundation of his open, undogmatic spirituality.
In an utterly unique way, using exercises and meditations, he will explore and reveal:
* The Foundational Keys of the Diamond Body vehicle.
* The Awakening of Mankind arising as powerful co-creators of a new reality, and new abilities.
* The Sacred Geometry of the 432Hz and 8Hz Music Revolution. The music for cultural cosmic contact, healing, and species coherence, and birth into superconsciousness.
* Awakening the co-creator by sustained heart coherence, the compassionate heart technology as the genetic engineer.
* The Omniterrestrial Presence, incorporating the ultra terrestrial presence, as an Umbrella of the cosmic intelligence ("ETI").
* Key powerful meditations, with breath work, selected from the 14 graded intensive Diamond Body Lotus trainings, that utilise months of practical work.
This workshop will be presented in rich multi-media with Ananda's 432Hz/8Hz music as the sound carpet of the presentations, as well as specialized music for the meditations.
WHAT TO BRING:
~ Notebook and pen
~ Light Snacks. We will break for lunch so if you prefer, bring your own. There are restaurants nearby on 10th ave.
~ Blanket or warm clothes if you get cold easily
~ Waterbottle
~ An open mind and heart
** PARKING IS FREE **
MORE ABOUT ANANDA
Ananda Bosman is a Visionary, Cosmologist, Semantic Artist, Mystic, International Researcher & an award-winning Musician, the Founder of the 432Hz popular & electronic music movement during the 1990's, as well as a contactee of the Emmanuels, as well as his ExtraTemporal Intelligence (ETI, UFO) contacts, for which he has over 150 witnesses.
This is a unique non dogmatic open-ended 'spirituality' & art form, with an Integral Logistics.
He has also contributed his own Musicologist Theory, "Universal Tempering" and is an active member of the board of directors for the non-profit contemporary Arts & Culture Magazine " New Observations", NYC/USA, since September 2018. (www.newobservations.org)
Ananda has written over 10 voluminous books, published over 16 CD's of his music, various booklets, has been the Editor-in-Chief and publisher of several magazines, and has released 10s of thousands of pages through his Grail News Network Media. He has given literally thousands of seminars, workshops, and advanced retreat trainings, having lectured in congresses of thousands of people, and with university presentations, academically peer reviewed, in over 25 countries. Invented the advanced Darkroom Retreat technology of the third eye, innovated the Unity Pulse Breath technique, and taught hundreds of techniques, protocols, meditations, exercises and methods, to thousands of people worldwide.
Now, having been discovered by genius film maker Param Gill, Ananda will be branching off into television, starting with the TV series "Mystics With Ananda," which has the intent to bridge to the mystics and awakening man amidst north America and the world.
Having presented his visionary semantic art in the public domain for the last 34 years, in over 25 countries, including England, Egypt, the USA, universities in Canada, much of Europe, Mexico, Peru, Brazil, and Thailand — Ananda draws on a wealth of innovative visionary semantic art, as a spiritual artist, from a multi-generational art family, upon the foundation of the teachings that the Emmanuels and UFO intelligences imparted to him, in tens of thousands of pages of information, technique, protocol, and methodology, that is intensely practical, to the new spiritual human, in a modern age.