Join Tasha Simms and myself, Marc L Caron, as we explore the growing demand and need for Men's groups. In this episode we speak with Cory Bretz and  Dr. Stephen Johnson about the new documentary – Men need Men
Men Need Men is a 2019 documentary about men's groups that come together to talk about personal subjects.
Seven interviewees provide a 'behind the scenes' look into how men's groups operate, and why men find understanding and comradeship within this type of forum.
With views from the East and West, from the young and old, we learn how members come to trust one another and speak without the fear of being shamed, as they confess and confront, validate and support.
In particular, the documentary looks at how men's groups affect love relationships. The interviewees report gaining clarity and stability and not needing as much assurance from their partners.
Specific attention also goes to conflict. As men feel safe expressing anger unapologetically, they process forgotten wounds and thereby find acceptance and kindness.
Watch the Interview on FaceBook Live here: (sorry it's got 2 parts due to connection loss)
Part 1
Part 2
Watch Men Need Men Right here, right now! Watch below or Click Here
Interviewees: Andreas Aubert, Bob Munro, John Ince, Mark Brunke, Dr. Stephen Johnson, Sujith Ravindran, Terry Martyniuk
Narrator: Joseph Culp
Interviewers: Chay Beriault & Tristan Laurillard
Director & editor: Tristan Laurillard
All of the documentary's full-length interviews are available as well – Click Here to View
Other links:
Here in Vancouver and the local area, there are plenty of local men's groups that welcome new members. Click here for a list of variety of local groups.
Cory Bretz is a video and print storyteller helping families and organizations tell their own story. He specializes in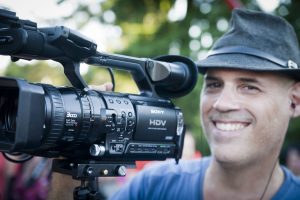 personal interviewing, digital conversion of photos and films, and creating modern media that moves hearts anywhere anytime.
Cory Bretz is one of those history-lovers, having helped dozens of families and seniors preserve and celebrate their life stories. Cory brings to the field of recording family history skills like genealogy, interviewing, writing, video editing, film production and publishing. And when it comes to finding a professional family history video producer or video biographer Canada also has one of the best. It took Cory years of practice doing photo scanning & restoration, video editing, biography interviews, and consciously choosing to become a skilled family history writer. Now he's happy to fly into your city and interview you and help capture your photos and mementos your film or book.
As a member of the Vancouver Men's Evolvement Network in 1990's Cory led the Men's Wisdom Council Talking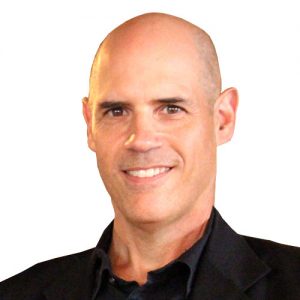 Circle, a place where men could safely begin to speak their truth. He was one of the facilitators who created the mythopoetic Passageway Men's Retreat that ran for several years, helping men use ancient stories and ritual to redefine their lives. In 1999 he attended the ManKind Project New Warrior Training Adventure and he's been a regular in local MKP men's support groups ever since. Cory is also an entrepreneur, gatherer of stories and filmmaker at Heirloom Films and Storybooks
About Dr. Stephen Johnson
Dr. Stephen Johnson, a gifted therapist and a master facilitator, he is a skilled and seasoned psychotherapist who has the sensibilities of a wisdom teacher. Dr. Johnson  provides  safe space for freedom of expression in accessing one's pain while fostering transformation, personal expansion and spiritual growth.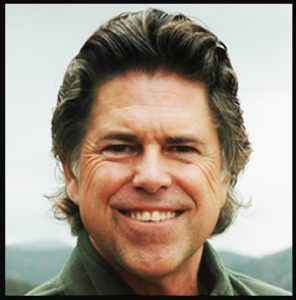 Stephen J. Johnson, Ph.D., earned all three of his advanced degrees and was awarded a Fellowship in Rehabilitation Psychology from the University of Southern California. He has been a licensed psychotherapist, consultant, and educator for over 45 years and has a full-time practice with offices in Beverly Hills and Woodland Hills.  He holds two counseling credentials and a National Certification in Rehabilitation Counseling (CRC5869) as well as a state license in Marriage and Family Therapy (MFC5867) granted in 1972. Additionally, he has clinical membership in several professional organizations and is a Fellow of the American Psychotherapy Association.  He is one of the founding directors of The Center for Holistic Psychology in Beverly Hills with which he has been associated since 1976.  He has lectured in a number of venues and has been an instructor at the University of Southern California and Ryokan College in West Los Angeles as well as having facilitated events for men at California State University in Northridge.
Dr. Johnson has written and has been interviewed for several published articles on a variety of topics including men's issues, gender dynamics and support of our youth. His new book:  The Sacred Path:  The Way of The Spiritual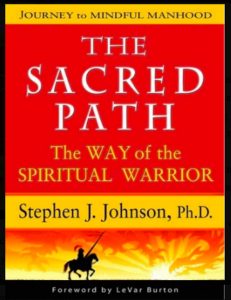 Warrior (Journey to Mindful manhood) was published in 2013 through SacredPathPress.com.  As a guest on radio and television programs, Dr. Johnson has appeared on all major networks.  He is the founder and director of the Men's Center of Los Angeles, formed in 1988 and has conducted workshops and retreats for men and women for over 30 years.   His semi-annual Sacred Path Retreat for men has just celebrated 29 years of service to the men's community while the Call to Adventure Retreat, a rites of passage program for young males, is in its fifteenth season. Dr. Johnson was a co-founder and director of The Los Angeles Men's Leadership Guild as well as a convener on the North American Confederation of Men's Councils.  In addition to his work with couples and families, he is widely recognized for his expertise in working with men and adolescent boys. He facilitates three weekly men's therapeutic support groups as well as periodic workshops and large group events through his own company, Sacred Path Productions, Inc.  He stands at the forefront of the developing field of male psychology and gender dynamics.
In addition to his in-office sessions, Dr. Johnson has clients throughout the world and conducts consultation and psychotherapy sessions via the phone, Facetime and Skype as appropriate.  He accepts most major credit cards for payment of services rendered.
Stephen Johnson lives in Los Angeles. For more about Dr. Stephen Johnson follow the links below.