The Green Tent: Online Women's Cannabis Yoga Circle
January 13, 2021 @ 7:30 PM

-

9:30 PM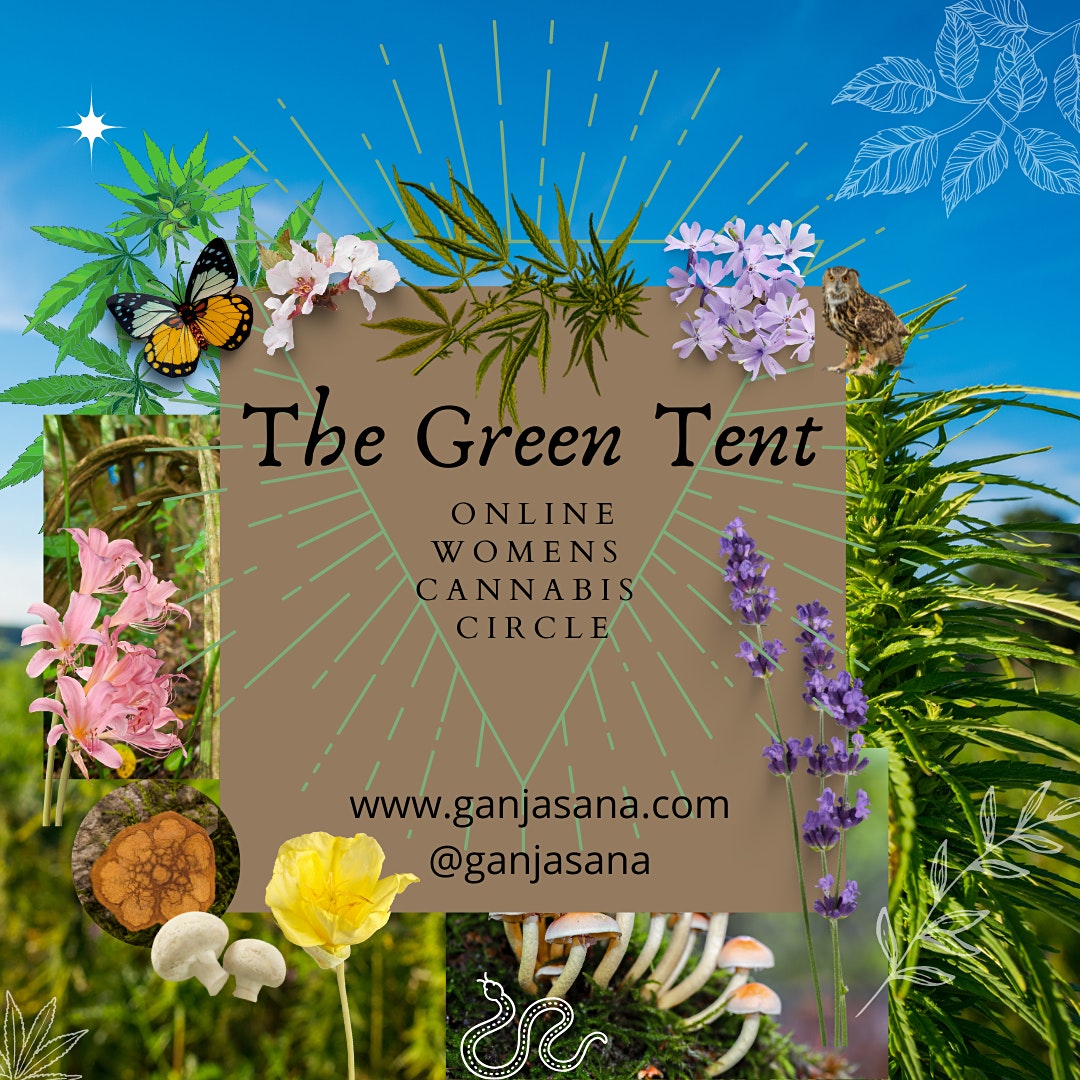 The Green Tent is a safe, sacred space to celebrate the divine feminine with ancient traditions rooted in yoga and plant medicine.
May the circle be open, but unbroken
Calling all women looking to step into their power and receive support, nurturing, and encouragement from your community of sisters and plant allies to live harmoniously and in balance with the rhythms of nature.
It is time to gather with the women of the world:
Join the virtual circle every New Moon starting Wednesday, January 13, 2021.
The Green Tent is a virtual monthly cannabis women's circle; it is a safe, sacred space to celebrate the divine feminine with ancient traditions that honor the cannabis plant spirit. Each month we will explore a new topic related to female health and wellness and work with the cannabis plant spirit as our ally.
This circle is for all women looking to live in alignment with the cycles of Mother Nature's rhythms and includes:
– Group Discussion and Connection
– Ganjasana Cannabis Ceremony
– Asana Yoga practice
– Guided Meditation
– Prompted Journaling
– Guest Experts
– Online Community
– Mantra, Chanting + Song
– Support and Healing
2021 Monthly Topics:
January: Sankalpas + Manifestation
February: Sex + Pleasure
March: The Divine Feminine + Equinox
April: Moon Cycles: From Puberty to post menopause
May: Fertility, Creation + Parenting
June: Goddesses + Archetypes
July: Medicine Women August: Master Female Plants
September: Yoni Steaming + Wellness
October: Feminine Magic + Power
November: The Soul of Plant Science
December: Mythology + Solstice
The Green Tent models the sacred Red Tent menstruation tradition where our great-great-grandmothers came together under the dark moon to bleed upon bails of straw. The Red Tent showed us how the women raised young daughters who were taught the secrets held for women by women through initiation, stories, and relationships. These ancient practices serve to help us find balance in body, mind and spirit, reviving our ancestor's ancient traditions with the support of our community!
The Green Tent ceremony is open to all women identifying as female.
Single class passes or class card available.
www.ganjasana.com
Email rachael@Ganjasana.com with questions.
We see you. We honor you. The Green Tent circle is open!