Tap Into Your Medical Intuitive Powers with Tina Zion
May 15, 2021 @ 8:00 AM

-

June 3, 2021 @ 5:00 PM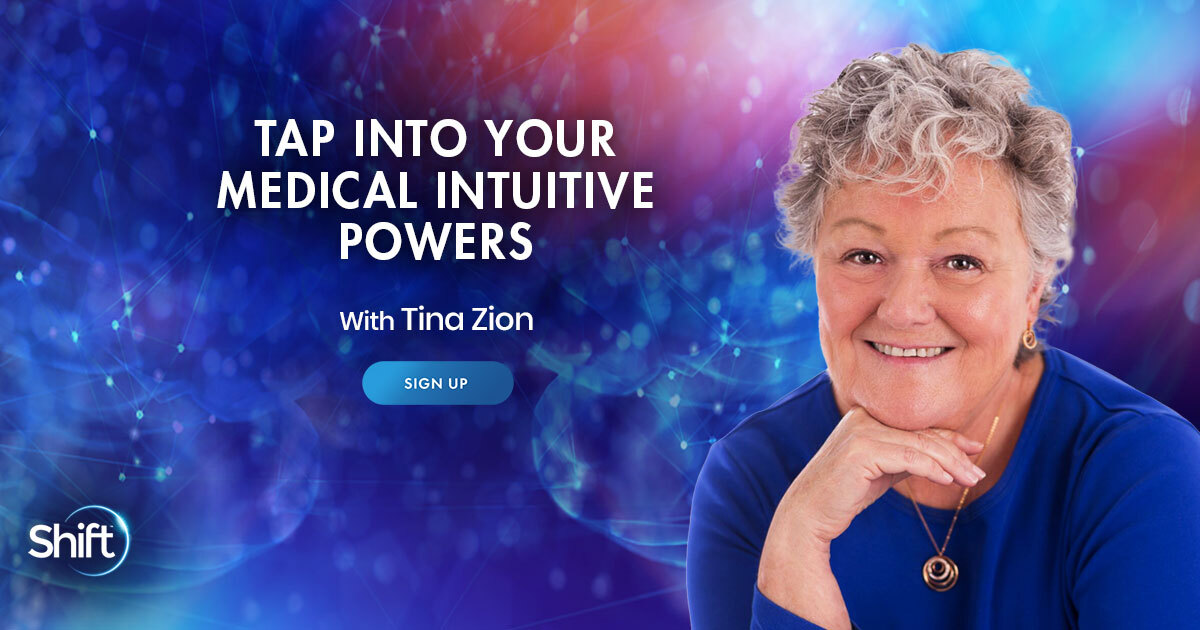 Imagine that you can tune in to what's ailing you — physically or emotionally — and even actively participate in helping yourself to heal.
We all have this ability. It's part of our innate intuitive sense, and it can be easily developed. 
It's a matter of learning how to listen to your body to discover how intuition arises for you — and how you may be blocking your access to it.
If you're like many, you may also need some help learning how to trust this seemingly magical skill. You might even be a little afraid of it.
On Saturday, May 15, in a fascinating hour with medical intuitive and psychic medium Tina Zion, you'll experience an awareness-building body scan and an easy-to-learn healing technique that can help you begin developing this life-enhancing skill yourself.
Register for FREE – Click Here
During this fascinating 60 minutes, you'll:
Learn the difference between intuition and medical intuition, how we all have access to both, and ways you may be blocking your intuitive senses
Discover the power of your thoughts, emotions, and words, including vows and curses, when it comes to working with your medical intuition
Understand how to trust what you sense really IS your intuition and not your mind rationalizing
Find out which unseen allies to call on when seeking guidance through intuitive means — and determine which are the most helpful
Experience a Guided Body Scan to tune in to how your medical intuitive skills arise, understand how to trust them, and discover how to use these skills to enhance your health
Learning how to be your own medical intuitive allows you to grow your self-awareness, monitor and help sustain your wellbeing, and gain important insights about your physical and emotional health.
You won't want to miss this opportunity to discover how to become a much more empowered self-advocate and shepherd of your wellbeing so that you can enjoy a healthier, happier, more conscious life.
In Tap Into Your Medical Intuitive Powers: How to Access Your Innate Capacity to Sense Your Body's Ailments & Enhance Your Wellbeing, you'll gain insight into how to access your medical intuition, start to trust this innate capacity, and tune in to an area of your body that needs attention with a Guided Body Scan.
We hope you're able to catch the event as scheduled. But if you register and miss it, you'll receive a downloadable recording as soon as it's available.