Spirit Plant Medicine 24/7/365
February 3, 2021 @ 12:00 AM

-

April 13, 2021 @ 12:00 AM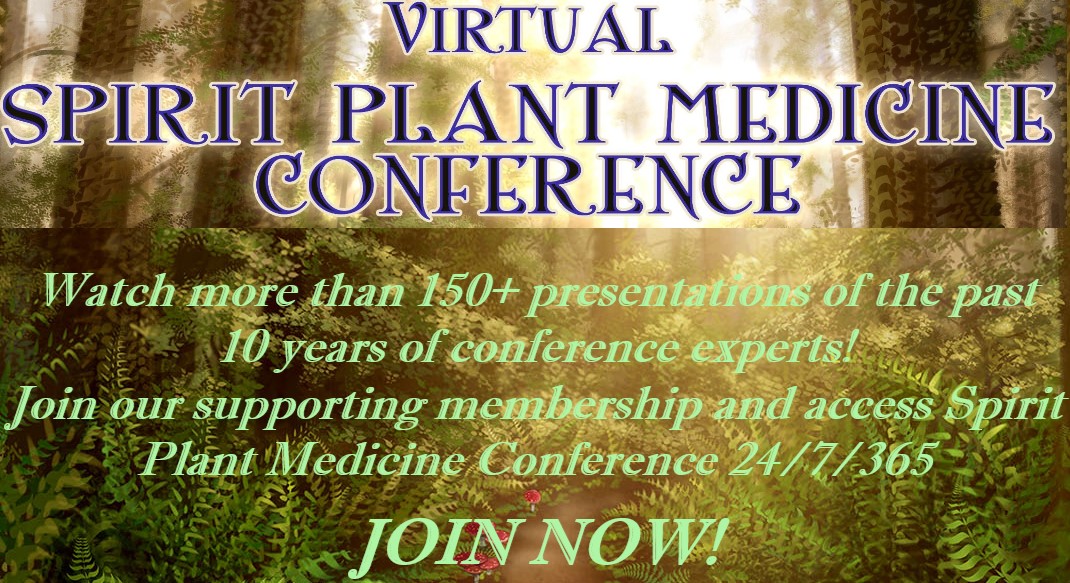 Welcome to the New Spirit Plant Medicine Membership Community
After 10 years of presentations from many of the world's leading experts on the healing ability of spirit plant teachers, we created a video vault of past conferences, which will include all of our future events too!
OVER 150+ Video Presentations and Interviews!
Enjoy this Video of Gabor Mate speaking at the SPMC2015
Want More? Access SPMC 24/7/365 Register Now!
Free Membership
If you enjoyed this video and wish to learn more, please join our free membership site.
We are always updating and adding new content here!
Watch Paul Stamets talk from the VSPMC2020
"Psilocybin Mushrooms Are Medicinal: The Case for People Medicine vs. Profit Medicine"
Premium Membership Access
SPMC 24/7/365
***Includes SPMC 2020 Virtual Live Stream Conference.***
If you enjoyed this video and wish to have access to our entire video library.
Please Help Support Our Mission
Only $144/year
We believe in the power of these medicines to transform lives, and wish to share the teachings so that many others can heal. It is our mission to share this information with as many people as we can, and to make and keep our mission and vision sustainable we have created this membership program so we can continue to provide you with up to date information. We are committed to continue to share this work so that many more can heal. We are excited about this new membership community… and it is only just beginning. We are looking for supporters, contributors, leaders, teachers, medicine carriers, to join us in sharing their profound knowledge, gifts and medicines with this ever growing community.
As we move forward with the Spirit Plant Medicine Membership, we will continue to add valuable articles, interviews, information and experiences to further support the community by providing accurate information and education. We are open for you comments, suggestions and feedback so we can make this membership even more informative for all involved: email: support@consciouslivingnetwork.net