Priestess Dance Temple – Full Wolf Moon Ceremony
January 10, 2020 @ 7:00 PM

-

10:00 PM

$20 – $30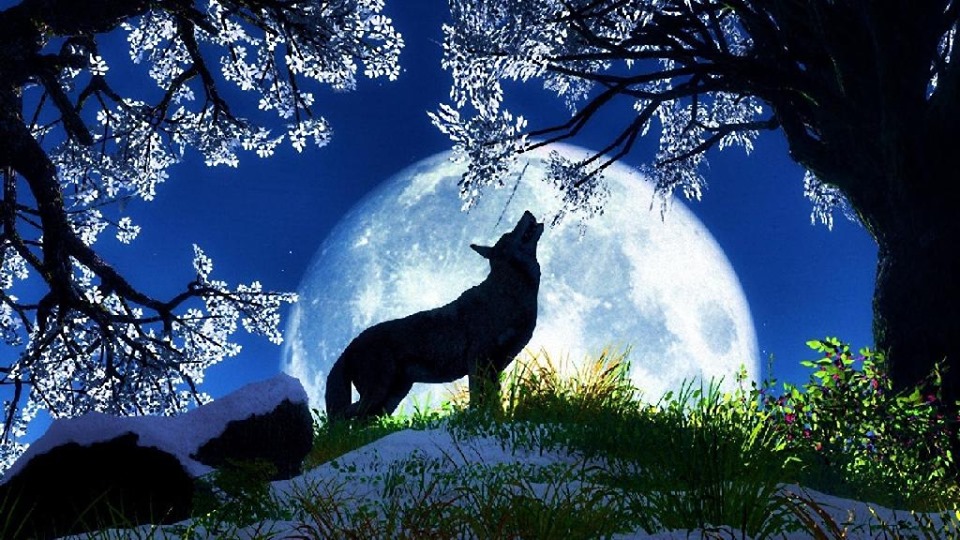 Do you feel called to explore your Soul's highest expression? Do you yearn for experiences of the sacred and the shared in your life? Are you ready to seek out a path of mystery and ancient tradition?
We acknowledge that this event is planning to take place on the traditional, ancestral and unceded Coast Salish territory of the Musqueam, Squamish and Tsleil-Waututh Nations. May we ask to receive permission to be on this land from Mama Earth and uphold with integrity to the Sovereign First Nations People our ally-ship and responsibility for respecting and protecting Her resources and acknowledging the sacred paths of our Ancestors. In Rainbow Tribe Spirit.
Join Artemis, as we come together TO GET HER in an LGBTQ2 friendly way to celebrate Sis-Star-hood and explore Red Tent Mysteries in a beautiful, candle lit, meditative Temple Space.
7:00       Doors Open
7:25       Gathering in Circle, Calling in Directions and Altar building
7:45       Meditation and Stretching
8:00       Empathy and Sharing Exercise
8:45       Sacred Song and Dance
9:30       Closing circle, Refreshments, Moon Howling
This Wolf Moon will be a time to honor the intuition and wisdom of our collective hearts, bodies, spirit and emotions and set the tone of the year where the expression of our intention is sounded out to the Earth for All to hear.
We will flow together in a sacred container around an altar that we will build together and share ritual song, dance, stories and feelings. With some simple empathy exercises, we will forge friendships and trust in
Sacred Container
Ritual Dance
Empathy Exercise
Refreshments
Mapping moon cycles
LGTBQ2 friendly
Space is limited out of respect for the intimacy of this ceremonial practice.
Please bring:
Clothing, jewelry or accessories that express your inner Priestess/ Priest/ Divinity
Donation (suggested $20 w/ dish or $25-30 without)
Pen and journal
Yoga mat / blanket / cushion
Water bottle
Item for the Altar (to be taken home afterwards)
A readiness to release
Finger foods or beverages to share (some refreshments will be provided)
Musical Instruments
Our Moon Temple is located very close to transit and has plenty of street parking
If payment is an issue, please come anyway and just offer to help clean up or set up as a volunteer. It would be greatly appreciated. I want everyone who is drawn to this work to have it available.
About the Facilitator –  Artemis
Artemis is an award winning theologian, intuitive healer, guide, mentor, mystic, certified life coach and certified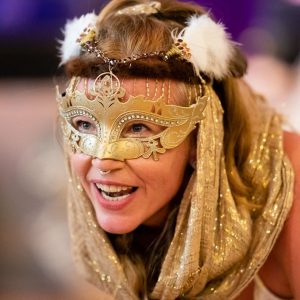 counselor but her passion is the Priestess Path. Her soul's mission is to inspire souls who are called towards their emotional and physical healing to an empathic love and an empowered and embodied mystical Feminine that can be shared with the world.
Her quest for "What is Love" eventually brought her to working with Plant Spirit Medicines for healing and brought her guidance and initiations from Ancestors. She has since held sacred circles in: Kirtan singing, Ho'opo'pono, Plant Spirit Medicines, Torsion Field devices, and her expansive research on the Divine Feminine. Her paintings and artwork suggest prophetic themes that deal with feminine mysteries, nature and expanded states of consciousness.
She researched and taught herself to work with Crystals, Crystal Grids, Torsion Fields, Reiki, Quantum Touch, Herbal-ism, Nutrition, Reflexology, Acupressure, Guided Meditations, Spirit and Totem Animals, Elemental Energies, Huna, Consciousness, Hindu and Buddhist texts, Journeying, Sound Healing, as well as Ayurveda.
She is the innovator of a "female body" focused yoga movement practice, called, "Quora Yoga" that goes deeper than traditional "male body" yogas which are typically available in studios everywhere and come from male yogi lineages. These more feminine movements work gently with your frame to release blockages in the kundalini and bring a greater sense of enjoyment and presence to one's practice on the mat.
Join Artemis as she continues to bring others together, "To Get Her" around the quest for the knowledge and experience of empowered and embodied Love.