Sunday September 27: On-Line – Crystal Calm VIII Sound Healing Medicine Journey with Theda Phoenix
September 27, 2020 @ 4:00 PM

-

6:30 PM

$11.11 – $22.22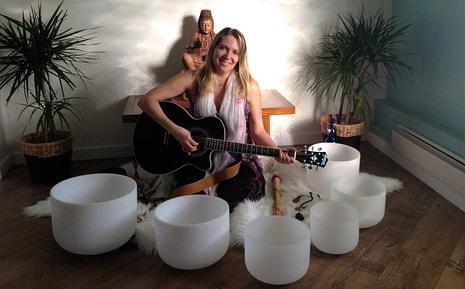 Join us On-Line and experience the profound rejuvenating benefits of this unique and powerful sound healing meditation journey with experienced Sound Healing practitioner Theda Phoenix.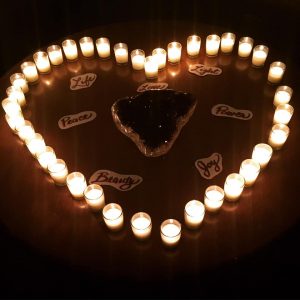 Rest deeply, entering a receptive state, allowing the sounds to calm your nervous system and restore a sense of deep peace and wellness to your life.
Relax, rest and restore with the healing vibrations of sound frequencies that balances the brain states bringing healing to the body, calmness to the mind and inspiration for the spirit.
Some benefits can include:
-reduced anxiety and depression
-reduced stress
-emotional release
-increased sense of well being
-insights and clarity
-more restful sleep
This Sound Meditation incorporates a variety of instruments and vibrational frequencies of Crystal Singing Bowls, drumming, ocean drum, overtone and intuitive singing, which entrain the brain and affect body in a powerful way that leaves you feeling nourished, uplifted and renewed.
More Theda Phoneix….
Create your own "nest" in the comfort of your own home! Dress comfortably and have a  blanket, pillow and yoga mat to lay comfortably.
Theda Phoenix has been facilitating sound journey meditation events since 2008 and has been a holistic massage practitioner since 2000.
Learn more about Theda Phoenix and her work! Watch her appearance on Marc L Caron's, "Your Wake Up Call"…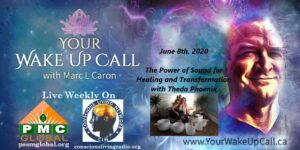 LOVE    NOTES
"Theda has an authentically lovely voice and a repertoire that ranges from Enya to opera but on the night I saw her she wasn't so much singing as channeling emotional energy into a series of aural meditations improvised on the spot as the spirit moved her."
– Rick Dennis, Cowichan News Leader
"Theda has the voice of an Angel. I discovered her beautiful music while in a yoga class 8 years ago and knew I'd discovered something unique, powerful, and enchanting. I share her CD's with everyone I know and play her music in my yoga classes. Theda is a gift from God." ~ Will Blunderfield, Recording Artist, Singer/Songwriter/Yoga Instructor
"Hi Theda, meeting you this morning in Ottawa made my day!  I just finished thoroughly enjoying your 3 cds. No words to describe the beauty and power of these recordings. You are so talented & inspirational." ~ G. Gilbert
"I have been listening to your lovely music in my car.  I truly love your voice. You are most talented & gifted. I will hold your success in my heart." ~ Aeoliah, New Age Musician
"Your music is frequently a source of both inspiration and profound comfort for me." ~ S. Allie
"…Obviously it is a rare soul who can ride the waves of vibrational harmony and clarity as you do…such gift is available only to those angels of a certain high minimum of awareness, intelligence, purity and heart-full lovingness. The vibrational resonance/contagion of your energetic gift is crucial in times such as these, especially."
"You are like the Divine Mother herself when you sing, holding all who is present with such tenderness, sweetness, and absolute pure LOVE!" ~ Irene C
"Your music is a gift from the Angels." ~ Kalawna B, Intuitive Healer
"Theda, I just want to say how much I enjoy listening to your HEALING music. Your beautiful voice, conscious spoken word/poetry takes me on a journey every time I listen . . . truly inspiring!" ~ Sun Shan
"Your music was superb to meditate to. I love what comes out of your being, truly celestial." ~ Dorothy Morley, Medical Intuitive
"I wanted to share with you how very moved I was by my first listen to your music last night… There were 3 songs that when I heard them I wept deeply… You have connected with your heart in a way that speaks deeply to me. Thank you so very much Theda!" ~ David Morningstar
"You have the voice and the soul of an angel. When you sing, shivers go through my entire being. Keep lifiting us higher, Theda. You are pure Light in form." ~ Shelora Fitzgerald
Aloha, Theda
http://ThedaPhoenix.com
New CD Legacy:
http://thedaphoenix.bandcamp.com