October 3, 2020: Cannabis Ceremony Outdoors in Nature
October 3, 2020 @ 11:00 AM

-

4:00 PM

$40.00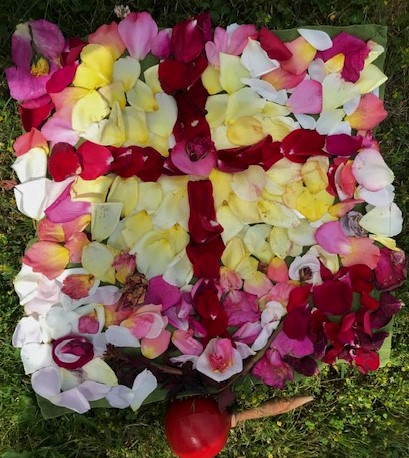 Hello dear friends, dear ensoñadoras and ensoñadores, trust you being able to connect with the sweet but intensive energy we are experiencing.
For the last few months we have been focused on expanding our relations in nature. And we would love it if you join us on our next unique healing experience in nature.
Laura C and Lori A -InHarmony InNature- are inviting you to share a Sister Cannabis Ceremony in Nature, Saturday, October 3rd, 11am-4pm.
Our intention is to create a community in which we could share our reverence and appreciation for Mother Earth, and all living beings, with the support of our Sister Cannabis. To create a space to strengthen our relations in nature. An invitation to expand our relationship with our Sister Cannabis, to play medicine music and to dream together. We will set our intention to connect with Sister Cannabis spiritual essence; to allow Her healing to touch our unconsciousness.
This ceremony will be set in a reclusive, beautiful space in the Pacific Spirit Park. Exact location will be provided after registration.
email unfolderingsendors@gmail.com for more details and location
Please notice this is an 13 people maximum ceremony.
Here some details on the prep work we should do:
If possible, have a 3 days Cannabis fast previous the day of the Ceremony.
You could also do a 3 days fasting if you feel call to.
On the morning of the ceremony have an early, light, healthy breakfast.
Bring some of your favourite treasures, pictures of loved ones, plants, crystals, etc. to add onto the altar we will co-create.
Bring some musical instruments.
Wear comfortable clothes, and appropriate gear (please consider the air temperature, time of the day and other weather conditions). Please also notice that the body temperature might drop as part of the healing process.
You might also like to bring a mat, pillow, blanket, notepad and pen, bottle water and a piece of fruit.
We will finish by 4pm and we would like to suggest you then take the time to go on a nature/garden walk; this activity will re-active the Sister Cannabis medicine, and more healing will happen. Do some journaling.
Saturday, October 3rd, 11am-4pm🌸
Sister Cannabis Ceremony in Nature
Location shared upon registration
Sliding scale $35-55
We stand in support. 18% of your contributions will be sent to our dear friends Enriqueta Wajuyata, Chinimp Community, and Flavio Santi, Amazanga Community, both in the Amazon, Ecuador.
Invite a friend or two. Share in your social media.
Follow us in IG @unfoldingsenderos @earthandcompany
#inharmonynature
Please notice our invitations might vary due to the times we are currently living or due to weather conditions.
Love, beauty & sweetness,
Lori A & Laura C
Much gratitude for being part of a circle of ensoñadoras y ensoñadores.
It is an honour to do our work and to dwell in the unceded ancestral lands of the Musqueam, Squamish and Tseil-Waututh people.