November 27, 7:30-8:30PM PST – Virtual Sound Scape Ceremony ~ InHarmony InNature
November 27, 2020 @ 7:30 PM

-

8:30 PM

Free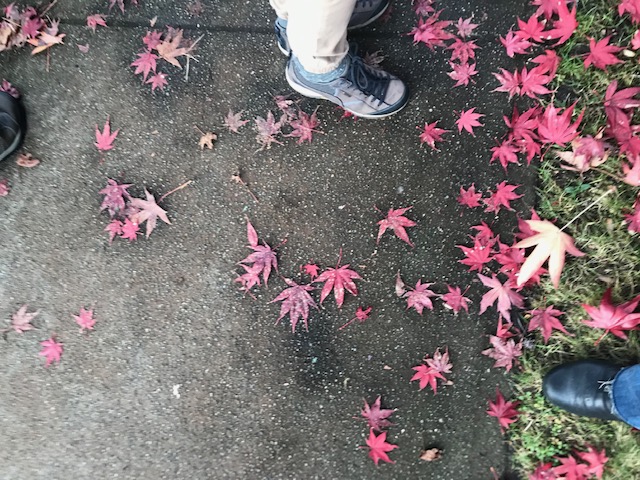 InHarmony InNature  with Lori A & Laura C
Virtual Soundscape Ceremony
Friday, Nov 27th, 730pm -830pm
Free Event Via Zoom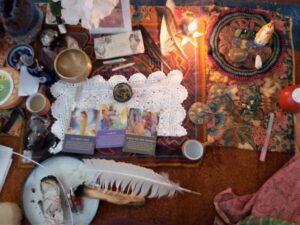 InHarmony inNature, Lori A & Laura C invite you to join us in a welcoming introduction to our
InHarmony InNature project. This Soundscape Ceremony, a pre-ritual observance, will lead us into a
Virtual Cannabis Ceremony on the following Sunday, November 29th, 4pm-730pm PST.
We are two crone women, dreaming of expanding our relationship to ALL that exists in nature. Join us
and together we envision the community within this intention. In the act of remembering and practising
our reciprocity and responsibility, we weave ourselves into the web of life.
We invite you to share a circle with us, to come and meet us as and co-create in ceremony. Together we
will expand our practice of witnessing Nature and discovering our true relation to Mother Earth. We
will share some ancient teachings, spirit plant medicine -Sister Cannabis-, as we transform our
connectivity to time. We will also play some music and practice dreaming a new dream.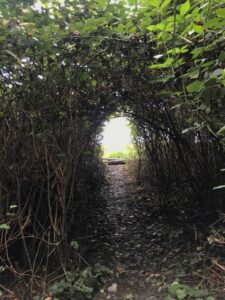 Lori Snyder Indigenous Herbalist and educator. 
Laura Cisneros, a Cuban Art Historian and a writer focus in the experience of living and creating in a foreign language. 
Artists in Residence 2020 ~ Hastings Sunrise Community Centre
Lori Snyder and Laura Cisneros walk a vision on transmuting our relations in Mother Earth and the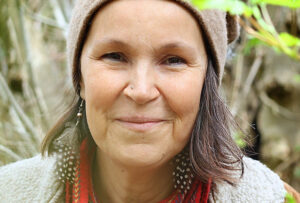 Cosmos. We express our gratitude through nature walks, and plants, dreams & moon teachings. We practice honouring Sister Cannabis in Ceremony, and we like to spend time sitting in ancient ecstatic postures, which renew our natural energy and power. With the guidance of Sister Cannabis we access a deeper level in those relations we intend to re-create in hermandad.  It is an honour to do our work and to dwell in the unceded ancestral lands of the Musqueam, Squamish and Tseil-Waututh people.
We invite the members of the Hastings/sunrise community to gather and discover our native plants and the cultural history of this land we call our home.  Interactive workshops on plant identification and collaborating with other artists of various mediums to help co-create a unique reference book of flora and fauna knowledge for future generations.  Outdoor walks with take place at Khanahmoot aka New Brighton Beach, Hastings community park and garden, at the Sanctuary and other neighbouring parks.
We stand in support. 18% of your contributions will be sent to our dear friends Enriqueta Wajuyata,
Chinimp Community, and Flavio Santi, Amazanga Community, both in the Amazon, Ecuador.
Find more about us
@earthandcompany @unfoldingsenderos
www.lorisnyder.co
https://inharmonywithnatur.wixsite.com/inharmonywithnature
Love, sweetness, beauty & magic, Lori A & Laura C