MAPS Canada Presents: Healing Trauma & Addiction with Psychedelic-Assisted Therapy, ft. Gabor Maté
February 16, 2019 @ 6:00 PM

-

8:30 PM

cad40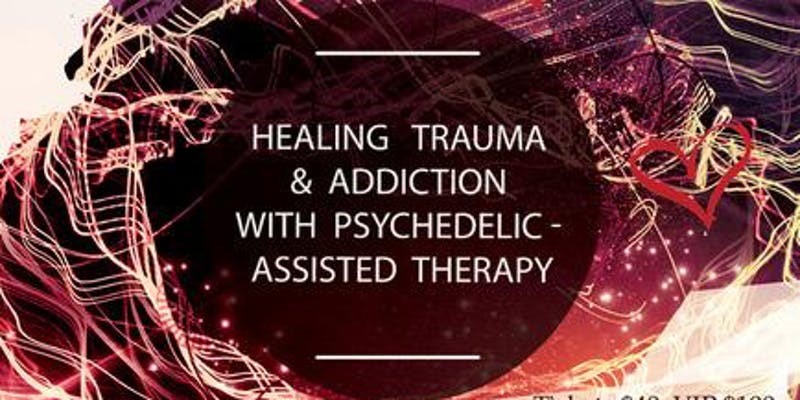 The Multidisciplinary Association for Psychedelic Studies (MAPS) Canada is excited to invite you to a special Valentine's weekend fundraiser on February 16th, 2019 at the University of British Columbia in beautiful Vancouver, BC featuring presentations by Dr. Gabor Maté, Joanna Simundic, and Trevor Millar!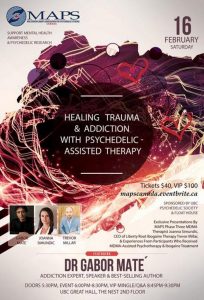 MAPS Canada is a non-profit organization committed to legalizing psychedelic medicine by conducting honest and careful research investigating the safety and efficacy of psychedelic-assisted therapy to treat a variety of mental health disorders, funded 100% by public donation.
Vancouver is one of 15 international Phase 3 sites for MAPS' MDMA-Assisted Psychotherapy for PTSD study which the BC Centre on Substance Use (BCCSU) will be recruiting participants for soon. In August 2017, MDMA-Assisted Psychotherapy for PTSD was granted Breakthrough Therapy Designation by the FDA in recognition of outstanding Phase 2 results. This novel treatment is on track to be legalized by 2021 so please help us raise awareness, share knowledge, and provide hope to those suffering from treatment-resistant PTSD. Visit www.maps.org/mdma to learn more.
We hope you can join us for an informative and inspiring evening featuring presentations by some of Canada's top psychedelic leaders who collectively have first-hand experience healing trauma and addiction with Ayahuasca, MDMA, and Ibogaine!