LSD – The Wonder Child: Psychedelic Research in the 1950's with Tom Hatsis
April 21, 2022 @ 6:00 PM

-

7:30 PM

$1.0 – $30
Join us as we celebrate "Bicycle Day"… The day the discovery of LSD was experienced by it's founder, Albert Hoffman.
In this live and interactive On-Line event, we will have a lively discussion with Tom Hatsis – author of the recently published book "LSD – The Wonder Child: The Golden Age of Psychedelic Research in the 1950s". The discussion will follow the history of LSD – not just in the 20th century, also the interesting history. Thomas Hatsis is an author, lecturer, and historian of witchcraft, magic, Western religions, contemporary psychedelia, entheogens, and medieval pharmacopeia.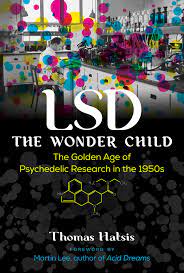 A detailed history of the blossoming of psychedelic research in the 1950s
• Explores the different groups–from research labs to the military–who were seeking how best to utilize LSD and other promising psychedelics like mescaline
• Reintroduces forgotten scientists like Robert Hyde and Rosalind Heywood
• Looks at the CIA's notorious top-secret mind-control program MKUltra
• Reveals how intellectuals, philosophers, artists, and mystics of the 1950s used LSD to bring ancient rites into the modern age.  Exploring the initial stages of psychedelic study in Europe and America, Thomas Hatsis offers a full history of the psychedelic-fueled revolution in healing and consciousness expansion that blossomed in the 1950s–the first "golden age" of psychedelic research.
Revealing LSD as a "wonder child" rather than Albert Hofmann's infamous "problem child," the author focuses on the extensive studies with LSD that took place in the '50s. He explores the different groups–from research labs to the military to bohemian art circles–who were seeking how best to utilize LSD and other promising psychedelics like mescaline. Sharing the details of many primary source medical reports, the author examines how doctors saw LSD as a tool to gain access to the minds of schizophrenics and thus better understand the causes of mental illness.The author also looks at how the CIA believed LSD could be turned into a powerful mind-control weapon, including a full account of the notorious top-secret program MKUltra.
Reintroducing forgotten scientists like Robert Hyde, the first American to take LSD, and parapsychologist Rosalind Heywood, who believed LSD and mescaline opened doors to mystical and psychic abilities, the author also discusses how the infl uences of Central American mushroom ceremonies and peyote rites crossbred with experimental Western mysticism during the 1950s, turning LSD from a possible madness mimicker or mind weapon into a sacramental medicine. Finally, he explores how philosophers, parapsychologists, and mystics sought to use LSD to usher in a new age of human awareness.
About Tom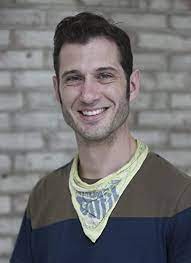 Tom Hatsis writes and speaks on psychedelic and entheogenic history. He is the author of The Witches' Ointment (2015); Psychedelic Mystery Traditions (2018); Microdosing Magic (2018), and the forthcoming LSD: Wonder Child (2021). He has appeared on the GaiamTV shows Beyond Belief with George Noory, Psychedelica, and Open Minds with Regina Meredith, and has articles published in Psychedelic Press U.K. and the Journal of Psychedelic Studies. He curates the Psanctum Psychedelic Library.
IG: @psychedelichistorian
Youtube.com/psychedelichistorian
About Bicycle Day
On April 19, 1943, Albert Hofmann ingested 0.25 milligrams (250 micrograms) of the substance. Less than one hour later, Hofmann experienced sudden and intense changes in perception. He asked his laboratory assistant to escort him home. As was customary in Basel, they made the journey by bicycle. On the way, Hofmann's condition rapidly deteriorated as he struggled with feelings of anxiety, alternating in his beliefs that the next-door neighbor was a malevolent witch, that he was going insane, and that the LSD had poisoned him. When the house doctor arrived, however, he could detect no physical abnormalities, save for a pair of incredibly dilated pupils. Hofmann was reassured, and soon his terror began to give way to a sense of good fortune and enjoyment, as he later wrote…
"… Little by little I could begin to enjoy the unprecedented colors and plays of shapes that persisted behind my closed eyes. Kaleidoscopic, fantastic images surged in on me, alternating, variegated, opening and then closing themselves in circles and spirals, exploding in colored fountains, rearranging and hybridizing themselves in constant flux …"
The events of the first LSD trip, now known as "Bicycle Day", after the bicycle ride home, proved to Hofmann that he had indeed made a significant discovery: a psychoactive substance with extraordinary potency, capable of causing significant shifts of consciousness in incredibly low doses. Hofmann foresaw the drug as a powerful psychiatric tool; because of its intense and introspective nature, he couldn't imagine anyone using it recreationally.