Introduction to Sound Healing – with Theda Phoenix
April 27, 2019 @ 1:00 PM

-

4:00 PM

$44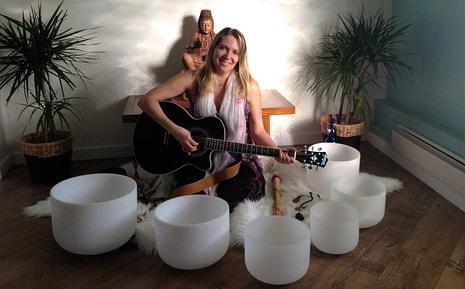 Interested in the healing power of sound and sound journey experiences?
Discover how you can use the healing power of sound with Sound Healer extraordinaire, Theda Phoenix
In this 3 hour workshop you will learn the basics of sound healing, introductions to various instruments, and begin exploring how to create healing sound journeys for yourself and others.
Theda Phoenix creates powerful soundscapes with her vocal soundings, Crystal Singing Bowls, Drum, Didgeridoo, Harp, Guitar and other instruments to enter inner journey meditative states of consciousness. The meditative vibrational sound frequencies guide the mind into states of surrender, giving the nervous system space to relax, allowing the body to naturally regulate, balance and heal, leaving us with a feeling of well-being, rested, rejuvenated, connected and at peace.
About Theda Phoenix – http://www.thedaphoenix.com
BIO:
Intuitive singer/songwriter, sound healer and recording artist Theda Phoenix (Theeda) is passionate about uniting people with their inner guidance and spiritual connectedness. She has been playing Crystal Singing Bowls for 10 years, creating mystical, meditative soundscapes to journey inwardly, accessing altered states of consciousness and peace for healing and transformation.
She has performed with many inspirational speakers including Dr Deepak Chopra and Joe Dispenza. Theda has released 4 soulful CD's that range in style from inspiring singer songwriter to meditative relaxation music.
"Today I had my first lesson in sound healing with Theda. I was so excited to begin learning this beautiful art form and it was all I hoped for and more. Theda's gentle and grounded energy, her beautiful peaceful spirit, and her ability to meet me where I was at – all combined with her knowledge and expertise – made for a truly wonderful and meaningful learning experience." ❣️Bonnie, Therapist
Also….Later that evening, Your Invited, to Join us for ….
Up Close, and Personal – An Intimate Evening with Theda Phoenix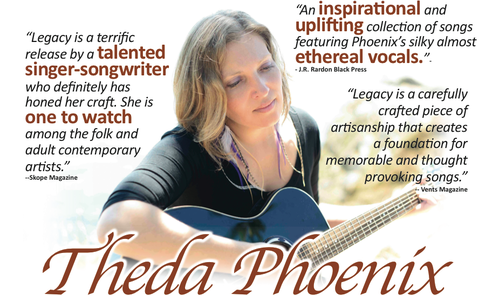 This evening will include a social stand-up dinner (yes, there will also be places to sit) in a luxurious home on the west side of Vancouver.
Dinner will be a vegan organic dinner provided by Eternal Abundance. We will enjoy a delicious and nutritious meal, then, we will be swept away by Theda's angelic voice, singing her inspiring and heart opening ORIGINAL songs…including some improv as she is a genius at creating on the go!!
Truly remarkable! Theda must be heard and seen to be experienced!
For full details and to reserve your spot today, visit:
https://consciouslivingnetwork.net/event/evening-with-theda-phoenix