Imagine Convergence ~ Orcas Island WA
March 21, 2019 @ 7:00 PM

-

March 24, 2019 @ 3:00 PM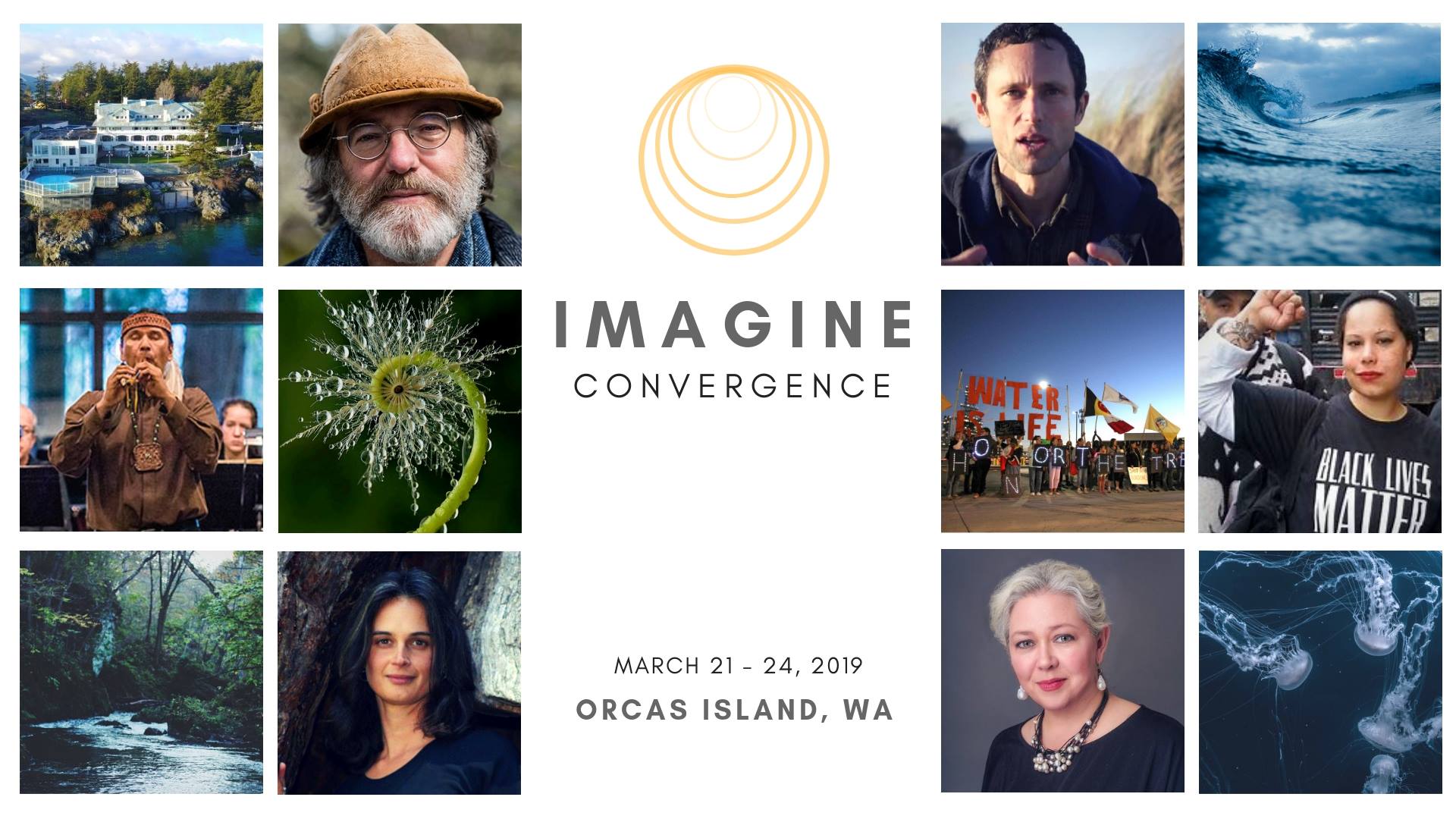 Join 300 innovators & cultural creatives for the inaugural 'Imagine Convergence' over Spring Equinox 2019! A weekend filled with world-bridging presenters, mind-blowing art, and deep connection with fellow changemakers.
For full details and tickets visit – Save 10% with promocode: plantspirit10(all lowercase)
• • • • •
Creative breakthroughs in science and culture are waking us up to the wonder of life on Earth, the absolute magic of the Cosmos, and the fathoms of awareness Within. We have the opportunity now to share this with each other and the world, living into new & ancient ways of being that transcend all previously-held social constructs.
The Imagine Convergence is a conference and container to experiment with exactly this. We're gathering at a place off the map, during a time out of time, with like-hearted-minds to explore (r)evolutionary concepts and ways of being. Our intention is to leave the Convergence feeling more connected, more healthy, more hopeful, and better resourced to continue engaging the most important issues of our time.
Save 10% with PromoCode:
 plantspirit10(all lower case)
—- Presenters—-
• Paul Stamets
• Charles Eisenstein
• Julia Butterfly Hill
• Bruce Damer PHD
• Nikkita Oliver
• Paul Cheoketon Wagner
• Dr David Korten
• Katherine MacLean PHD
• Donna Morton
• Zaya Benazzo
• Maurizio Benazzo
• Katie Gray
• Lorenzo Hagerty
• Djuna Mascall
• Isis Indriya
• Claire Heile
More presenters coming soon…
—-Artists—-
• Yasmeen Olya
• Youssoupha Sidibe
• Yaima
• Autumn Skye
• The Burned
• Bruce Pavitt
• Sea Stars
• Mari Shibuya
More presenters & artists announced soon! Learn more at www.imagineconvergence.com
Save 10% with PromoCode:
 plantspirit10(all lower case)