How to Radically Embody Your Humanity & True Potential with Philip Shepherd
March 15, 2022 @ 5:00 PM

-

6:00 PM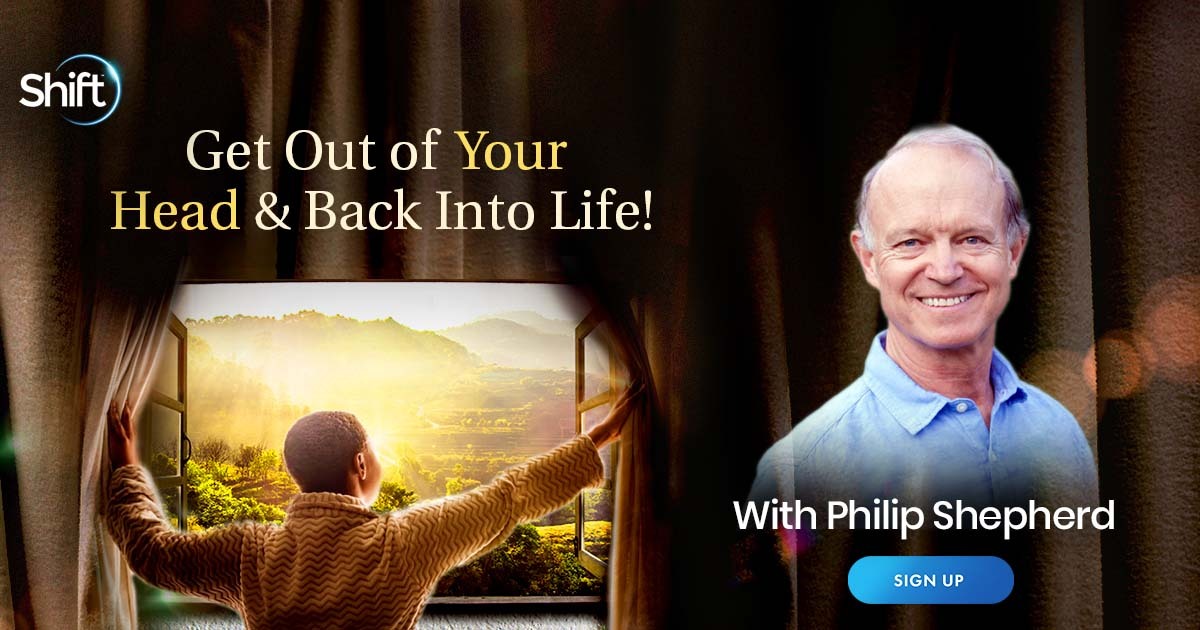 Experience a Guided Practice That Enables You to Listen to the World Through Your Body
What are your mental blind spots? We all have them.
As a conscientious human being, you've likely tried to assuage many of your biases by becoming more thoughtful…  and more mindful. Herein lies the challenge.
On Saturday, February 26, with Philip Shepherd, a leader in the global embodiment movement, you'll discover how the pursuit of mindfulness too often reinforces the same mental habits that you're trying to move beyond… disconnecting you from the vast intelligence of your body — and the untold wisdom of the present moment.
You'll experience a guided practice that gets you out of your head and the usual embodiment approach of "listening to your body," and into a softer receptive state of awareness that enables you to listen to the world through your body… 
In doing so, you'll begin to feel safer within yourself, less isolated and alone, more comfortable in being rather than doing… and more receptive to the love, compassion, and guidance that is always available to you in the present moment.
You can register here for How to Radically Embody Your Humanity & True Potential: Practices to Guide You Home to the Wisdom of the Present Moment.
In this life-transforming hour, you'll:
Explore how to move beyond mindfulness — to shift out of your head and into the intelligence of your body to radically embody your humanity and wholeness
Discover your sacred second mind — the mind that exists at the center of your pelvic bowl and rests on the pelvic floor 
Experience a guided practice where your head and body will be brought into a revelatory coherence — an experience in singularity you didn't realize was possible 
Challenge a six-thousand-year-old concept that disconnects us all by promoting division and isolation 
Learn the secret to never feeling alone — and feeling compassion and companionship everywhere you go
Philip teaches that merging fully with your body opens you to the majestic elegance of your true nature — that of unending grace, connection, compassion, aliveness, and possibility.
As your body is literally made of the Earth, it has a built-in sense of kinship with the collective and the cosmos… and unlimited access to the wisdom, gifts, healing acumen, and higher insights that live in both. This is the energy of the feminine.
Join us for this inspiring hour to begin to draw this transformative energy directly into your body to awaken your authentic self, heal, and mend your heart… and in doing so, help to heal the heart of the world as well.  
You can RSVP for FREE – Click Here
In How to Radically Embody Your Humanity & True Potential: Practices to Guide You Home to the Wisdom of the Present Moment with Philip Shepherd…
… you'll discover how your body can attune to the vital feminine energy of the world through a soul-expanding activation to receive tangible and enlightened guidance from the present moment… and renewed connection with ourselves and each other. 
We hope you're able to catch the event as scheduled. But if you register and miss it, you'll receive a downloadable recording as soon as it's available