How to Clear Energetic Patterns Suppressing Your Intuition with Wendy De Rosa
May 12, 2021 @ 8:00 AM

-

June 1, 2021 @ 5:00 PM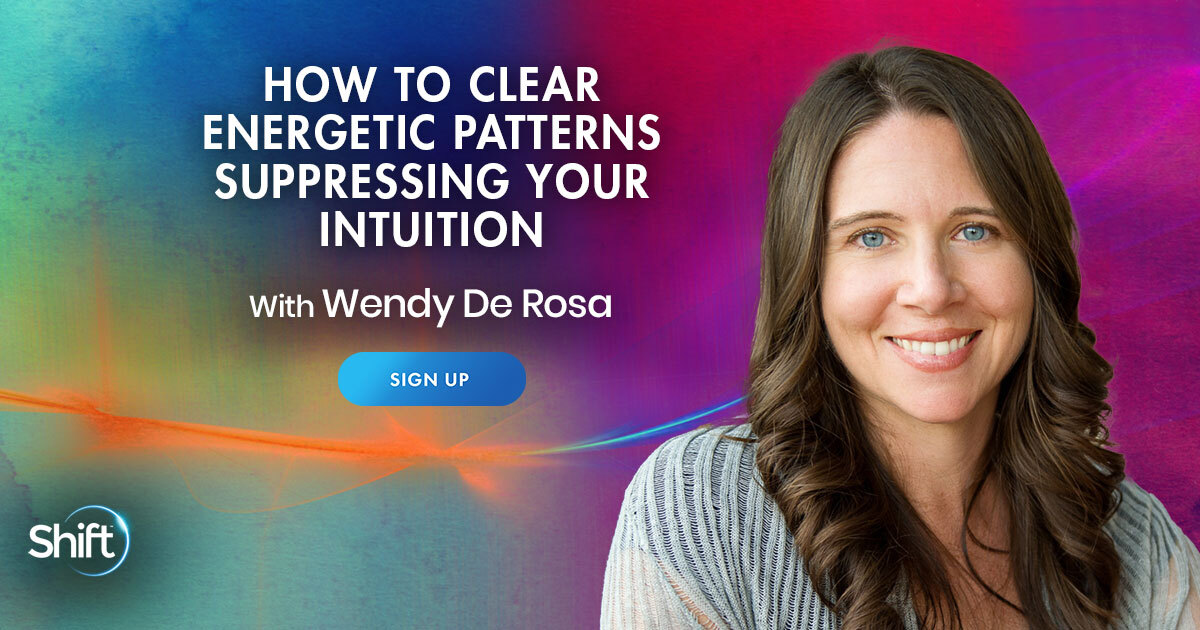 This past year we were presented with the opportunity to sit with ourselves and get in touch with the shadows of fear, racial injustice, human rights, climate change, healthcare, survival, and our responsibility to our humanity — at a whole new level.
We discovered we can no longer ignore the dynamics of the wounded masculine (which shows up in the world as toxic patriarchy) and the wounded feminine (which manifests in our lives as feeling victimized)… 
Masculine and feminine energy live within each of us. We've all been subconsciously embodying both healthy and unhealthy elements of each, which has been feeding into and reinforcing our culture's harmful dynamics.
Thankfully, we can heal these wounded aspects of ourselves, transforming them into the healthy masculine and healthy feminine, which allows our intuitive Self to emerge… 
On Wednesday, May 12, Wendy De Rosa, celebrated teacher and founder of the School of Intuitive Studies, will help you discover the roles the masculine and feminine (both healthy and unhealthy) are playing in our subconscious patterns — and how you unknowingly embody them in your life.
You can register Free – Click Here
In this 60-minute free online event, you'll discover:
How the issues that had been stirring long before the pandemic, which came to a head during 2020, have initiated us into a deeper responsibility to show up and heal
That the role of the wounded and healthy aspects of the masculine and feminine are key energetic patterns that relate to all imbalances in current times
The ways you can contribute to collective healing by balancing and healing the masculine and feminine within you and calling forth your intuitive powers
How your intuition grows stronger as you heal the inherited imbalances of the masculine and feminine energies within
A healing guided meditation to clear outdated collective and personal energies — and to help you embody your power and reset your boundaries
As Wendy will share, now is the perfect time to fully examine these energetic wounds you've been carrying…
… because what's underneath these wounds is the light of your true being, which has purpose and legacy on this planet.
In How to Clear Energetic Patterns Suppressing Your Intuition: Transform Wounded Masculine & Feminine Imprints to Heal Yourself & Our World, you'll discover how to heal outdated imprints of the wounded masculine and feminine — and integrate healthy energetic boundaries.
You'll also receive a guided healing to release energetic patterns blocking you from your intuitive guidance, emotional center, and service in the world.
We hope you're able to catch the event as scheduled. But if you register and miss it, you'll receive a downloadable recording as soon as it's available.