The heArt Journey ~ Connect to Your Creative Juices!
June 1, 2019 @ 6:00 PM

-

9:00 PM

$25 – $30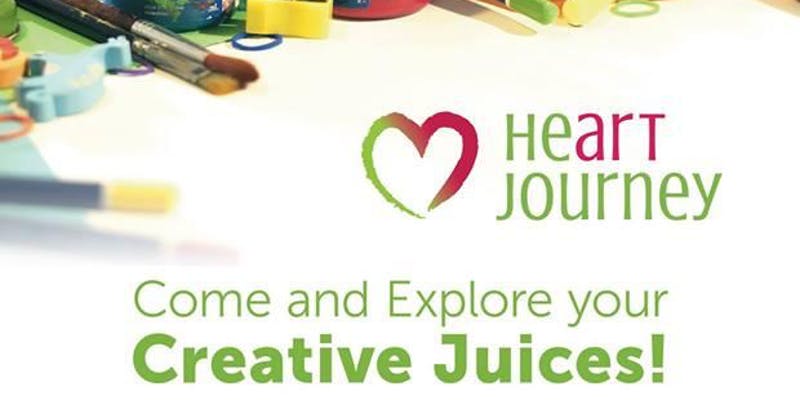 ARE YOU READY TO:
~ Discover your creative juice?
~ Trust your intuitive perception?
~ Break through creative blocks?
~ Experience your imagination?
~ Explore painting as a path to spiritual awakening?
♥ YES, YES AND YES!!! ~ Treat yourself to this one ♥
Join us on this new date for a Healing and re-energizing play shop circle, through creative experiences, drawing/painting/mixed media etc.
* No previous experience is necessary *
This evening of visual arts experience is a great reason for us to get together celebrate and enjoy gently guided painting and drawing time in a lovely space with background music.
Art is a journey into the wild territory of creativity directly from intuition. It's a leap beyond the predicted and expected – a venture into color, form and image where no rules apply…
In these workshops, people from all levels of experience are welcome, including those who have never picked up a paintbrush.
The goal is free expression, with the emphasis on the creative process rather than on technique or outcomes. It enables an opportunity to embark on the greatest of all human journeys – embracing your own path and confidently following it.
Through working with this process many people have found their way to a more courageous and meaningful participation in their lives. The effects of this work tend to last and expand over time since you tap into an extraordinary resource: the vibrant, driving force of your own creative spirit.

Hila Russ-Woodland, the facilitator, is committed to promote expression from the heart and support learning experiences through creative ways, acknowledging spirit, inspiring others and celebrating life in the moment! She is a professional with extensive experience in this field, working to facilitate inner and outer transformation.
Please bring your own: papers, pencils, colored pens and any other materials you wish to use. More materials will be provided.
We will open with a circle of intention and close the evening with a sharing circle.
If you would like to hang out and connect more after the event, please bring a conscious healthy snack to share, BYOB- After all it is a Saturday night;). Let's have some fun!
We look forward to seeing you, connecting and creating!
$ 25 per person Early Bird, $30 After May 20th
Feel free to contact me with any questions: hila.russ@shaw.ca