GeneKeys – Weekend Workshop
July 9, 2021 @ 8:00 AM

-

July 11, 2021 @ 5:00 PM

$197 – $777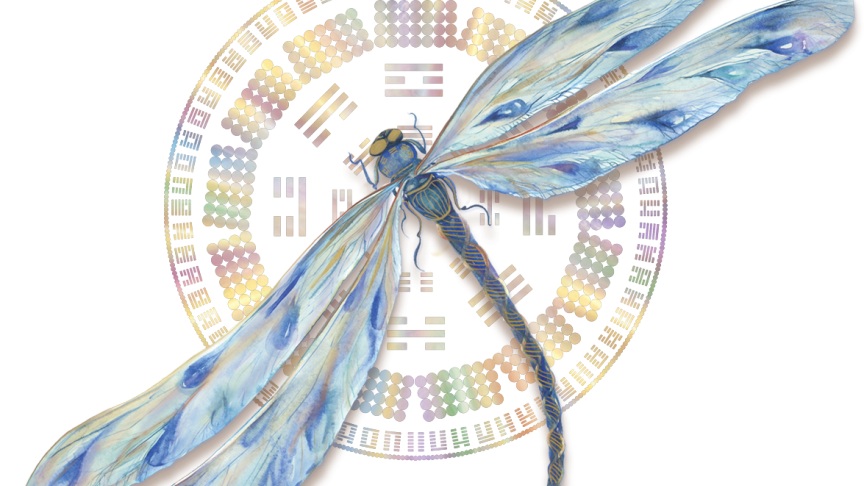 "The Gene Keys are a living wisdom. These are teachings to imbibe, contemplate and apply in your daily life. As you allow them to percolate inside you, one by one your troubles will begin to fall away, and you will find yourself inhabiting a new and brighter life."
Richard Rudd's brilliant work, "The Gene Keys" provides a wonderful pathway
through your own personal Grail Quest to reveal the truth of who you are by delving into your unconscious shadow aspects and transmuting them into gifts to assist you on your journey.
​The "Golden Path" shows you the way and the Gene Keys reveal what lies buried within your unconscious.  The three sequences illustrate the four primary gifts that you have through the Activation Sequence, the emotional and relationship challenges you face through the Venus Sequence, and finally your vocation in life through the Pearl Sequence. Your unique Hologenetic profile leads you through all three sequences. The information is absolutely brilliant – the man is a genius – and the Gene Keys contain all the insight and information we need to create a peaceful planet for ourselves and humanity.
"Rooted in ancient wisdom and offering a gentle, easy-to-follow path of contemplation, the Gene Keys are an oasis of calm in a fast-paced world. Here you'll find a journey of self-enquiry that challenges, questions and enlightens you about who you are and why you are."
At the very beginning, some people feel somewhat overwhelmed with the process, and as Peter has completed the Golden Path, attended the Seven Sacred Seals Retreat at Hollyhock (2015), the Venus Sequence Retreat in Romania (2015), the Star Pearl Retreat at Findhorn (2016), and the 64 Names of Love in Victoria (2017), as well as discussed the process with Richard, he is offering full day workshops and a series of 2-hour workshops to set you on your way.  Workshops and Retreats can be tailor-made according to the unique requirements of your community. ​Only you can take your own path, but Peter can assist you in getting started and gaining some confidence in your ability to follow through.

In over thirty years of exploration into Metaphysics and Spirituality, Peter has become aware of the most powerful and profound "Great Alchemical Work" called The Gene Keys by Richard Rudd. It is a system based upon the link between the Chinese "I Ching" 64 hexagrams and the 64 Codons that make up our DNA.
The Gene Keys take you on your own "Grail Quest" along the Golden Path to show you the key Gene Keys in your own unique hologenetic profile. The journey reveals to you the shadow energies lurking in your unconscious that are waiting to be transmuted and transformed into your most powerful gifts, and ultimately the Siddhis or Divine Essences that are at the core of your soul. This truly is a path to your enlightenment that only you can tread.
However the initial stages can be quite daunting and overwhelming. Having completed the Golden Path and with the blessing of the brilliant originator, Richard Rudd, Peter is offering one-on-one counselling sessions to assist you on your own Gene Key adventure as well as Group Workshops, Gene Keys Retreats, and Community Visits for people who wish to work together as a team on their Gene Key pathways.
Click here for your Free Gene Keys Profile.
Click here to sign up for the Golden Path Program, or click on the graphic below.
Check out Peter's Interview with Richard Rudd on Awakening to Conscious Co-Creation!
Please email descendingdove@gmail.com for more information.
About Peter
Peter Tongue has
been on a Spiritual Path for much of his life.  Early explorations of chemistry and astrology quickly evolved into studies of alchemy and the afterlife.  Over the years, he has gained much insight on humanity's innate ability to transform itself as well as the illusory veil that separates us from other dimensions.

Peter was an Educator for thirty years and a High School Principal for thirteen years, during which time the Indigo Children provided him with first-hand accounts of their spiritual experiences as well as the limitations they were facing within the traditional school system.

Inspired by these exceptional young people, Peter left his career in formal education and turned his attention to walking his true spiritual path while helping others to walk theirs. He now counsels individuals and groups in spiritual emergence, overcoming obstacles, and finding one's true life purpose.  He is particularly attuned to the new children, helping them discover the gifts within their supposed "challenges", as well as bridging communication between them and their parents, helping each to find a much deeper understanding of the other.

In 2006, Peter had the rare privilege of co-creating at the Alchemical Furnace, which has given him tremendous insight into the process of transmutation for the human soul.  His deeply-grounded, heart-centred approach to science and spirituality offers a much-needed means for navigating one's life at this potentially chaotic and confusing time.
Peter has guided weekly visualization meditations for over twenty-five years and began hosting his own on-line radio show in 2007, with a public meditation for "Fire The Grid". Since then, he has hosted two radio talk-shows, first on Blog Talk Radio, then on Voice America's 7th Wave Network.
Having completed five years and over 250 shows on "Awakening to Conscious Co-Creation", Peter is now committed to contemplating, distilling, and modelling the abundant knowledge shared by his extraordinary guests.
Please email descendingdove@gmail.com for more information.
Locations
This event will host a small group of
people, limited to 10, at the beautiful RainForest Ranch in Maple Ridge, B.C .
Nestled on 5 acres, with pastures, horse's, wildlife  private area's for tenting, parks nearby. Plenty of room and physical space to stay safe.
Overnight Accommodation for this workshop is available.
On-Line: Live and Interactive
With new ways of delivering On-Line courses, this will be a great way to participate in this life transforming experience! Join Gene Keys from the comfort of your own home, from anywhere in the world!
On-Line Bonus: "Bring a Friend" – Learning is even more fun when you can share it with a friend!
Added Bonus: Recordings of the workshop will be filmed and shared to a private page for all attendees 60 days after the event.
Testimonials
"Dear Peter and Zia, thank you so much for a wonderful adventure!  Your loving presence and guidance created a magical and spiritual experience.  With all amenities taken care of, which in itself is a treat, all we had to do was soak up the amazing discoveries! Every day was a blessing, shared with others, in a respectful and caring environment. Thank you both for sharing your knowledge and love for life through blessed ceremony and connection with nature. What fun we had! I hope there are many more adventures to come." –  J. P.

"I have been on many trips but this was my first Sacred Journey to Mystical Mount Shasta. I am so grateful to you Zia and Peter for creating this magical journey. Every day was a new adventure and every night I went to sleep happy and grateful for the blessings of the day. I would accept another invitation to travel again with a group organized by you two in a Heart Beat. I am smiling thinking of all the laughter shared and I fell into Love with each One in our Sacred Mount Shasta Tribe." – C. G.

"I've just returned from the most memorable trip I've ever been on, thanks to Peter and Zia and the pilgrimage to Mount Shasta and surrounding energy vortexes like Crater Lake, mineral springs and Pluto Caves.  Zia led us in ceremonies and made me aware of the elementals that surround us in life and the respect and awe we need to have for everything connected in this beautiful world, above and below.  Peter was a fount of knowledge about every subject we could think of, counselled and grounded us as we went through our "stuff" and organized hikes and drives so that we never had to worry about a thing.  Accommodation was excellent, food was lovely (they even went shopping for extra picnic treats, teas, etc.), and we were in bliss most of the time.  I miss my Shasta family!"  – J. S.