FREE, LIVE INTERACTIVE – TOTAL HEALTH TALK SERIES with Udo Erasmus
February 23, 2019 @ 12:00 PM

-

3:00 PM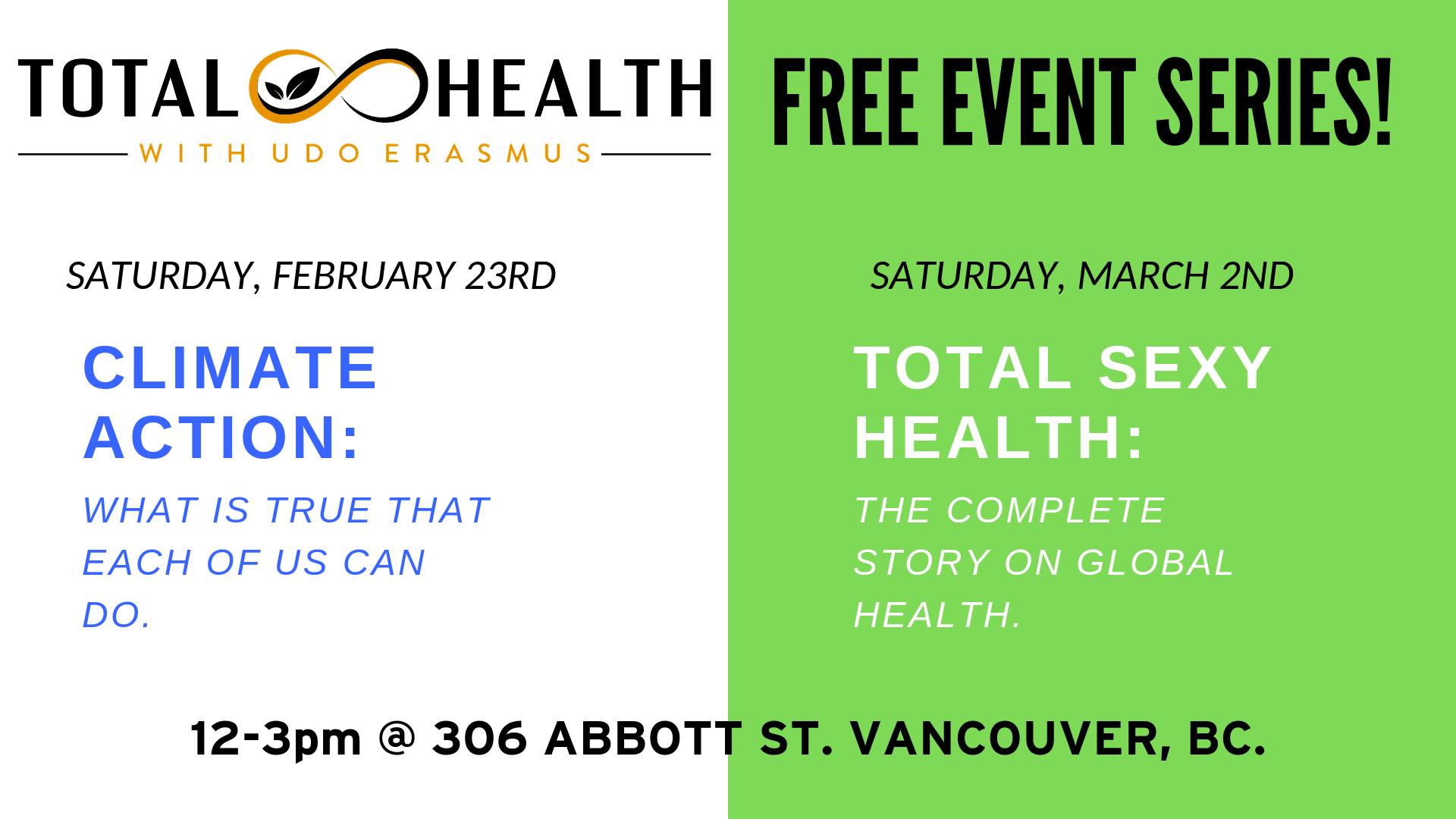 Udo Erasmus is the co-founder of the UDO'S CHOICE brand, a global leader in cutting edge health products. Udo is also a accomplished author including Fats and Oils; Fats that Heal Fats that Kill that has sold over 250,000+ copies worldwide. Udo has impacted over 5,000,000 lives by passionately conducting 5,000+ live presentations, 3,000+ media interviews, 1,500 staff trainings and traveled to 40+ countries with his message on how to achieve perfect health.
EVENT SERIES DATES AND TOPICS:
FEBRUARY 23
Climate Action: What's True That Each of Us Can Do
MARCH 2
Total Sexy Health: The Complete Story on Global Health
***This event series is FREE with limited capacity seating. You must book through the link at the top of this event or below.
https://www.eventbrite.ca/e/total-health-with-udo-erasmus-tickets-55724013023
We do take a $20 deposit fee that will reserve your seat and which you will get back when you show up to the event.