Experience Conscious Connected Breathwork for Women with Kathleen Booker
April 10, 2021 @ 8:00 AM

-

April 26, 2021 @ 5:00 PM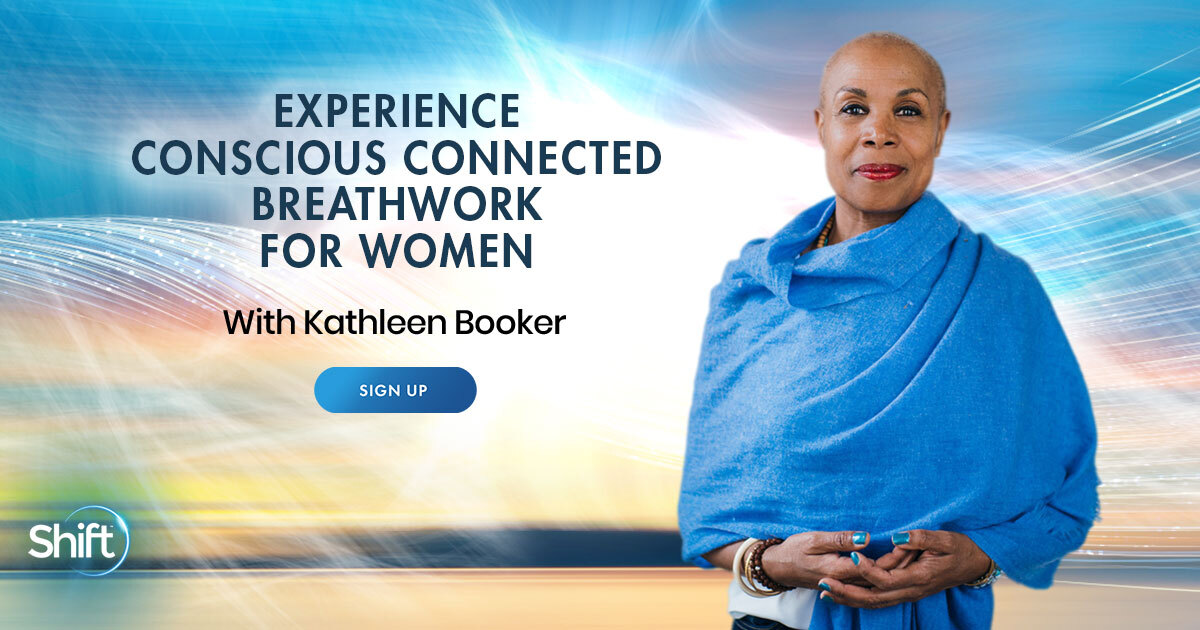 Discover How to Gently Release Toxic Energies and Activate Inner Calm Thru Breathwork
As many spiritual traditions believe, the breath guides us to the Divine, the Self, and the steady stream of unconditional love within.
And for women especially, breathwork can help you break through years of cultural conditioning to remember that your willingness and worthiness to be your truest Self is always within you.
Your breath can calm you, ground you in the moment, and help you shed others' energies you may have taken on.
On Saturday, April 10, in a profound and playful hour with inspirational breathwork expert and teacher Kathleen Booker, you'll learn how to draw nourishment and healing from this powerful resource — anytime and anywhere.
During this nourishing and liberating hour, you'll:
Discover how Conscious Connected Breathwork can help women access the calmness and courage that comes with remembering I am enough
Find out how this intuitive form of breathwork can help free you from stress, anxiety, addiction, grief, feelings of isolation, unworthiness, and more
Learn how breathwork helps quiet the mind so the brain can create new neural pathways for healthier ways of being
Discover what Self-Full-Ness is — and how breathwork can help you achieve it
Experience a Conscious Connected Breathwork practice to calm and comfort you, clear energies consciously and unconsciously held in your body that aren't yours, and allow the truth of who you are to start to emerge  
To learn from Kathleen is to receive a loving and comforting transmission… a teaching that rides on the breath and seems to permeate no matter your depth of attention.
You won't want to miss this opportunity to begin to dissipate difficult emotions, gently release energetic blocks to being your true self — and even create new neural pathways in the brain, as the monkey mind is freed up and room for new ways of being are established. 
In Experience Conscious Connected Breathwork for Women: Gently Release Toxic Energies, Activate Inner Calm & Remember You Are Enough, you'll discover the breath as a powerful vehicle for accessing a deeper connection to Source, your true Self, and your capacity for self-love, courage, and strength.
We hope you're able to catch the event as scheduled… and if you register and miss it, you'll receive a downloadable recording as soon as it's available