March 20: Empowering Your Voice: Sacred Forest Medicine Biofield Tuning
March 20, 2021 @ 2:00 PM

-

7:00 PM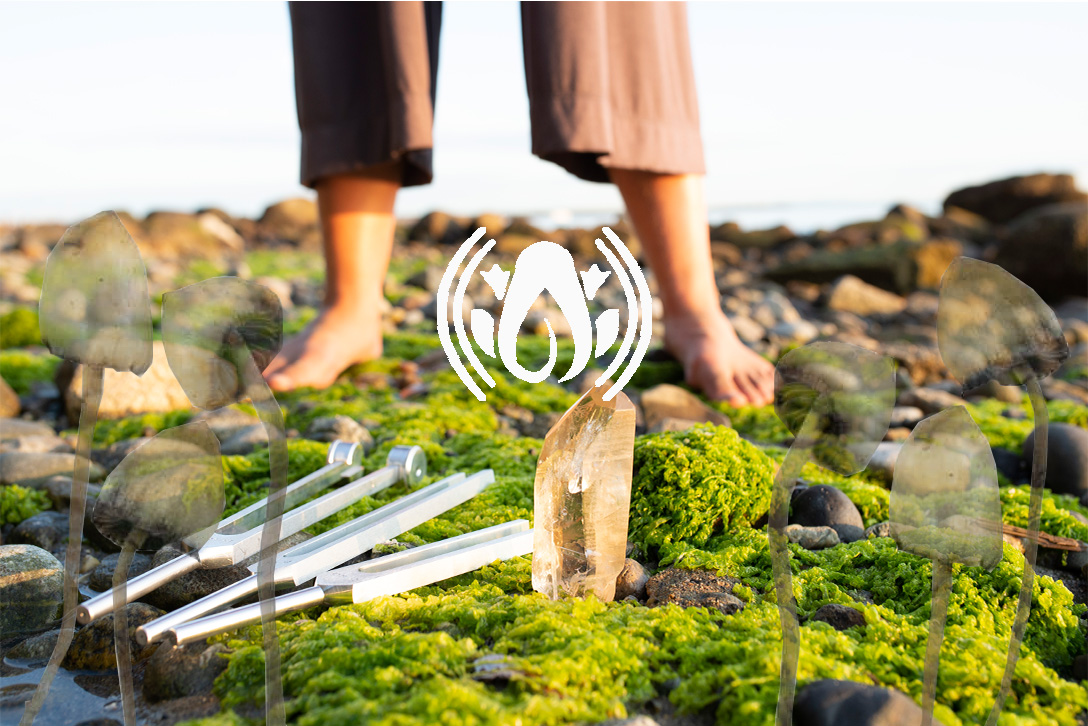 A Throat Chakra Biofield Tuning can:
– Bring power to your communication to inspire others and the world around you
– Clear patterns of speaking but not being heard
– Balance thyroid function
– Clear stress, release stored emotions, bring in mental clarity
– Balance and relax your body
During a Biofield Tuning session you may experience:
– Sensations of energy throughout your body, such as numbness, tingling, electrical currents
– Emotions or memories surfacing
– Release of energy, such as shaking or involuntary movement
– Insights about yourself, belief systems, patterns, behaviours, and relationships
– Connection to ancestry and awareness of energetic attachments to lineage
Schedule
Introductions, overview of session, Q&A
Breathwork
Shaking
Guided Meditation
Tuning Session
Sananga and Rapé (Optional)
Sharing Circle with a light snack
About "Empowering your voice: Sacred Forest Medicine Biofield Tuning"
Biofield tuning uses sound and vibration from tuning forks in your biofield, or energy field, to clear energetic dissonance, stuck energy, or unprocessed emotions. Your biofield is a blueprint of your life, holding all emotions, memories, thoughts, and experiences.
During this session we will be clearing the right side of the Throat Chakra, which is where we hold patterns of speaking and not being heard. We are not heard by others when our power is lost, when we are not listened to and responded to, and when we are not validated. This can lead to blocks in our communication, and can occur as children or adults when talking or arguing with our parents, siblings, kids, boss, or partner. These energetic charges accumulated throughout our life can affect the way we communicate today and our perceived sense of power. Through powerful communication we are respected, and able to influence the world around us and inspire others. It has been thought that "our throat chakra is one of the most important, as it is by our words that we create our lives, and if we don't express the words that our hearts and minds generate, we are not creating authentic lives" – Eileen McKusick.
We will be working with a small dose of sacred forest medicine to open up your energy body and subconscious mind, and to connect with your inner wisdom and guide. Sacred forest medicine can help shed light on suppressed memories and emotions (your shadow) while opening up your heart to help it heal. It can help you gain deeper insight into yourself, relationships, life purpose, or next steps. Sacred forest medicine can induce neuroplasticity, the rewiring of neurons, to positively affect your cognition, emotions, behaviours, experiences, and thoughts.
The ceremony will be closed with using the traditional Amazonian medicines of Sananga and Rapé. Sananga is eye drops made from the shredded root of Tabernaemontana Sanana. It works to cleanse the eyes, decalcify the pineal gland, and cleanse and balance the energy field and chakras. Rapé is a snuff made up of medicinal spices, bark, oils, and flowers. It often includes Mapacho Tobacco (a tobacco free option is available). It will be used to anchor in and integrate into the body any teachings, insights, or new feelings gained from your Biofield Tuning journey.
Join me in a group Biofield Tuning to clear the Throat chakra, with the allyship of Sacred forest medicine, to clear patterns of speaking and not being heard. I look forward to providing you with the space and tools for you to relax, balance, and receive the release and reorganization that your body needs, so you can bring power to your voice and inspire the world around you.
The exchange for this event is $120. To secure your spot please inquire via e-mail and transfer a $40 deposit to alexandra@greenvibration.ca. If you are new to my circles a phone call is required to go over ceremony and answer any questions that you may have. The remainder of payment can be given in cash the day of. The address in Point Grey, Vancouver will be provided upon registration. Please arrive 10-15 minutes early to get settled in so we can stay on schedule.
Please come well hydrated and in a fasted state (refrain from eating 3 hours before ceremony). Please bring your own blanket and an eye mask to help you sink fully into your body. Please let me know of any dietary restrictions for snacks.
Optional Kambo Ceremony on march 19 at 5pm:
Kambo is a traditional Amazonian medicine used to deeply cleanse and detox the body and mind, and can bring up and release stored energy and emotions in the body. This can aid in deepening the work and experience in the Sacred Forest Medicine Biofield Tuning ceremony. Please ask me about this for more information!
Please reach out if you have any questions!