Diamonds from Heaven: A Deep Dive Into LSD and the Mind of the Universe – with Chris Bache
November 8, 2019 @ 9:00 AM

-

November 9, 2019 @ 4:30 PM

$297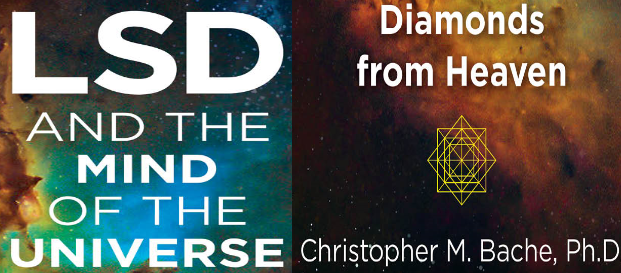 Join us for an intimate 2-day discussion of the psychedelic path that will push the boundaries of theory and practice as the journey opens beyond the personal to the cosmological, beyond self-transformation to collective transformation, beyond the present to the future. Experientially, we will explore whether deep relaxation and guided visualization can ignite similar openings in participants. 
How far can one safely push the limits of psychedelic engagement? 
Best practices for ensuring clean contact, strong recall, and good integration.
The spiral of death and rebirth and the stages of divine initiation. 
Deep Time and the Soul.
When the line between personal and collective transformation dissolves. 
Entering the Diamond Luminosity.
Where is reincarnation taking us?
Our moment in history—the global crisis and the birth of the Future Human.
Surviving the Divine Embrace. Is it possible to have too much God?
Remembering Together. Can guided imagery ignite similar openings in others?
Day 1 will focus on presentation and conversations.
Day 2 will focus on experiential exercises.
Tickets:
$297 *Includes Lunch both days
Chris is one of the presenters at this years Spirit Plant Medicine Conference
Special Bonus: Save $50 when you purchase a ticket to the Spirit Plant Medicine Conference(*discount code received after purchase)

Click Here for Details and to Purchase Your SPMC Ticket Today... Act Now! Early bird tickets are almost sold out!
Chris will also be speaking at a Banyen Books while he is in Vancouver
Details:
Thursday, November 7, 2019 ,

6:30pm

 to 

8:00pm
at: Banyen Books & Sound 3608 West 4th Ave.
Chris will be sharing insights and experiences from his 20-year psychedelic journey into the depths and heights of consciousness reported in his new book LSD and the Mind of the Universe. Seventy-three high-dose LSD sessions conducted between 1979-1999 became the philosophical adventure of a lifetime, but one he had to keep largely hidden from his colleagues and society. Now as mind-expanding sacraments return to legitimate scientific and academic discourse, Chris is revealing the extraordinary story of  his pilgrimage into the mind of the cosmos, the crushing trials he faced there, the sublime intimacy with the Divine that emerged, and the visions he was given of humanity's future.
About Chris Bache
Chris is professor emeritus in the Department of Philosophy and Religious Studies at Youngstown State University where he taught for 33 years. He is also adjunct faculty at the California Institute of Inte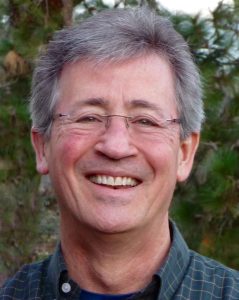 gral Studies and a Fellow at the Institute of Noetic Sciences. An award-winning teacher, Chris' work explores the philosophical implications of non-ordinary states of consciousness, especially psychedelic states. Chris has written four books: Lifecycles – a study of reincarnation in light of contemporary consciousness research; Dark Night, Early Dawn – a pioneering work in psychedelic philosophy and collective consciousness; and The Living Classroom, an exploration of teaching and collective fields of consciousness. His new book is LSD and the Mind of the Universe.