Dancing with the Mystery – Piano Concert with Lori-Ann Speed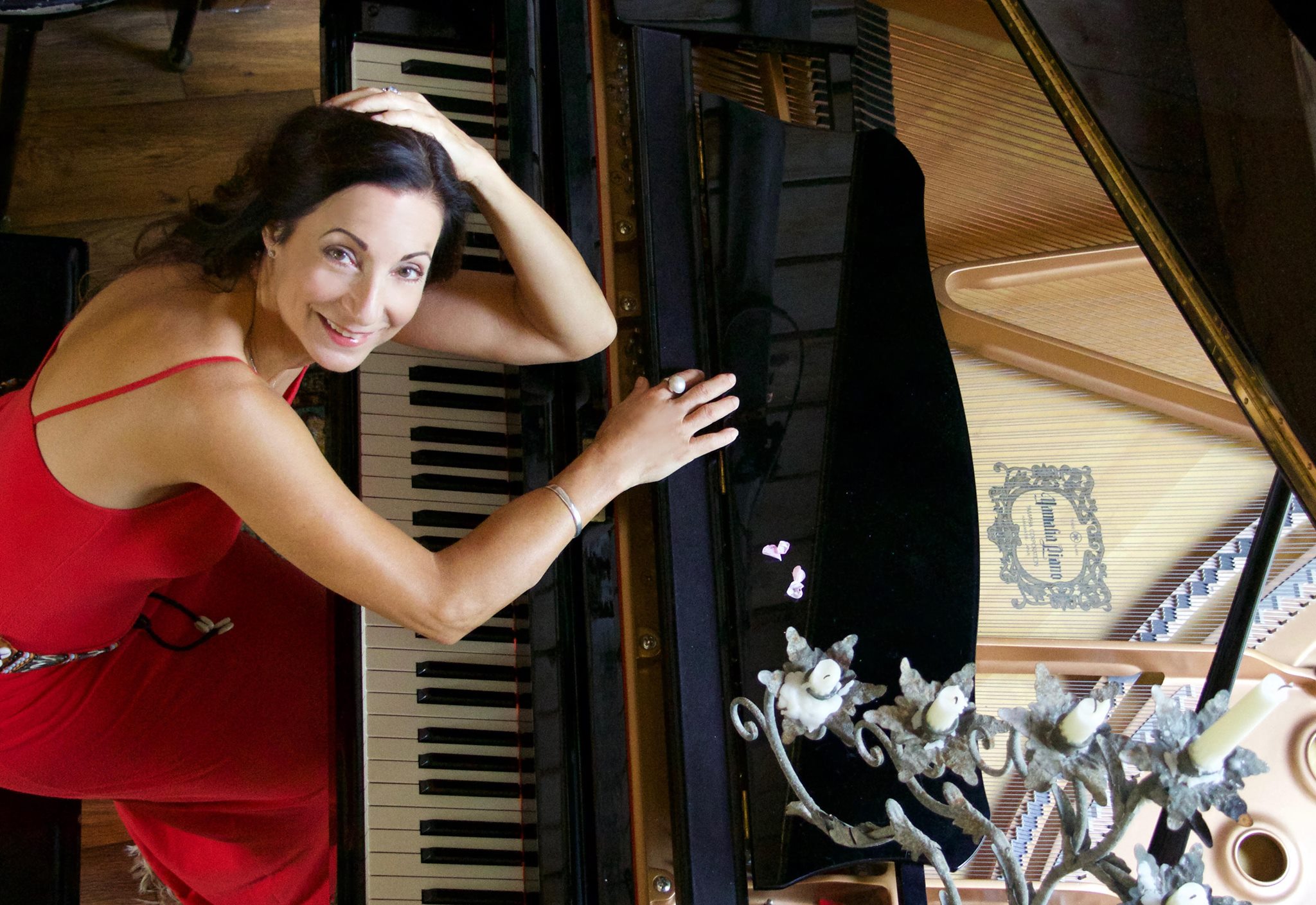 Dancing with the Mystery PIANO CONCERT
Join Lori-Ann on another of her signature music journeys this time into the heart of being a human.
What happens when we feel ourselves to be part of a much bigger picture of the cosmos? Life seems full of mystery and uncertainty. What's it all for? Through poetic spoken word and piano, ponder the meaning of life while enjoying a magical and epic journey into the beauty of your soul and beyond.
Two years in the making, "Dancing with the Mystery" premieres ten new compositions loosely exploring The Hero's Journey. We are of course, the epic hero's at the centre of our epic stories. The brief time between our date of birth and date of death is our life and it is a heroic journey to live it. Through poetic spoken word and piano, "Dancing with the Mystery" is the bittersweet poignancy of being human: the agony and the ecstasy – and the mystery that surrounds it all suspended in a huge universe.
Pyatt Hall is a premiere performance venue in Vancouver. With state of the art acoustics, a beautiful 9 foot Steinway D concert grand in an intimate 110 soft seat theatre, it is the perfect environment for a piano concert with Lori-Ann.
TESTIMONIALS
Here is what people are saying about this evening's concert program.
" Lori-Ann's music guided me on a profound inner journey. The range of form, pace, volume, melody, power and tenderness, like a flashlight, supported me in exploring unknown and hidden corners of my psyche, welcoming and embracing parts of me back home. It was therapy without words, enabling a heartfelt and somatic unraveling. I was invited right into the depths of my own being, and then into the vast emptiness of all existence. Lori-Ann's 'Dance with the Mystery' is a transmission directly from that mystery. One cannot help but be changed, altered and expanded from such Truth, Beauty and Goodness. Thank you.With love and gratitude…Danielle"
"What an incredible performance! Uplifting, healing, deeply moving, I am so grateful." Maryse
"Thank you so much for the concert last night. All of us were touched to the core of our beings,;(you can quote me on that)"Les
"What a thrilling musical offering you made last evening! Thank you so much for inviting us. It really took my soul on a journey and may it/you and your music move many souls. A very special gifting that can stir and uplift and connect and evolve us in this time on earth! I look forward to witnessing and participating in the magic as it moves out into the world." Lizanne
Get your tickets early. Lori-Ann has played three sold out concerts in this venue. Invite your family and friends. Join her. It's going to be a special event not to be missed!
Don't know much about Lori-Ann HER BIO
Music Tells A Story;
Lori-Ann Speed was born and raised in a remote logging and farming community on the beautiful north shore of Shuswap Lake. From the time she saw a big white upright piano wheeled into her grade 3 classroom, she had a burning passion to play. She left the country for the city to pursue her dreams. Now a composer, pianist and recording artist, Lori-Ann is inspired to create beautiful concert journeys of lush and evocative original compositions with spoken word inspired by nature, life and love.
​
She writes "I present music in the ancient way, as a transformational vehicle, not merely as entertainment. Music has long been understood to open inner doorways of insights, healing, compassion and communion. It is a language of intuition heard by our hearts."
Lori-Ann has a Bachelor of Music Degree from the University of British Columbia, a diploma from University of Grenoble, France. She has released seven albums of original music featuring piano.Her album In the Wake of a Whisper was nominated for Best Instrumental Release at the West Coast Music Awards. Her music has been featured in three CD releases by other artists.
​
Her newest release VISTAS presents us with 12 grand and beautiful views into the landscape of human emotions and the epic beauty of all we share expressed through the pure, simple beauty of the piano.
​
Her music is both cinematic and emotional. Truly music for the Soul.
"Lori-Ann's music gives body to emotions that are beyond words. It is thoughtfully composed and expressively performed." — David Wisdom, CBC Stereo
Take a look around Lori-Ann's web site and hear her new album VISTAS where you can stream or buy it.
www.lori-annspeed.com
join her on facebook at loriannspeedmusic
Subscribe to her YouTube Channel