Cosmic Reset
August 2, 2019 @ 3:00 PM

-

August 4, 2019 @ 5:00 PM
It's time…
It's time for you to find your higher purpose in life.
To know your reason for being on this planet.
To know WHO YOU ARE…
You're busy. Life is full on.
But it's so important to put yourself as a top priority, to expand your mind and become the best version of yourself you can be. Otherwise you'll never be satisfied.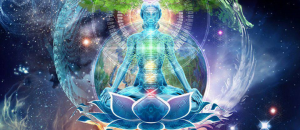 Here's how you'll discover your soul…
MEDITATION
This workshop will bring you into deep communion with the secret healing powers of Meditation. We'll also use Flute Meditation to unlock and activate your higher awareness.
SPIRITUAL SCIENCE
We've brought together the best spiritual scientists to unveil the mysteries of the spiritual world so YOU can use them to reach your next level.
SHAMANIC JOURNEYING
Our shamanic experts assist you through the astral realms to help FIND YOURSELF on a deeper level.
CONNECTION TO NATURE
We've selected a nature-nestled retreat space at Sevenoaks, Madison, VA. Forests, rivers andflowers will release your stress and bring you home to relaxation and peace.
HEALTHY MEALS
Nurture your body with fresh seasonal meals made with organic, non-GMO produce. We can cater to vegetarian, vegan, dairy-free, gluten-free, or any other dietary needs.
Do you ever lie down at night, feeling dissatisfied, KNOWING you're not reaching your full potential?
Which of these apply to you?
1. You're feeling tired, drained, and lonely, like you're sitting motionless and unable to move forward.
2. Do you find it difficult to pinpoint your spiritual energy? Where it's coming from, how to connect with your inner self? Do you struggle with a sense of belonging in this world?
3. Do you feel as if you're lacking emotional, physical, mental and spiritual energy? Maybe you're not connecting with the divine nature as much as you'd like to, or struggling with emotional baggage, unable to rid of those harsh emotions as they weigh you down?
If you answered YES to any of these, you need a COSMIC RESET!
Early Bird Tickets Still Available
[button link="https://cosmicreset.regfox.com/cosmic-reset-and-recharge" type="big" color="green" newwindow="yes"] Click Here to Register Now[/button]  
This retreat will help you…
Experience your own source of truth
Connect with your divine nature and renewed version of yourself
Release internal blocks
Tap into higher knowing
Enjoy a deep level of calm and relaxation
Move beyond your mind's noise and emotional turbulence into peace and expanded awareness
Connect to other liked minded spiritual people
Do YOU want to identify your blocks, and help your spirit reach its potential?
Then join us!
ESCAPE INTO NATURE
Delve into the depths of nature to detoxify and distress. Be surrounded by lush greenery and the light breeze… be part of the elements.
The getaway is especially for those who love to relax and re-energize in nature and to take part in nature on a deeper level.
MEET KINDRED SOULS
If you're looking for like-minded spiritual people like yourself, look no further! Loneliness on the spiritual path is common, but it doesn't have to be. Here, spiritual people will surround you. We nurture and inspire each other to walk our own paths!
THE ATMOSPHERE YOU NEED TO THRIVE
The atmosphere of the retreat will bring you to a mental space of positivity, abundance, tranquility, and enlightenment, and bring you closer to spiritual fulfillment.
You will have a space to reflect on your life and to experience complete relaxation. You'll also gain the strength of feeling energized and rejuvenated! Let go of the stress from your monotonous life, break free from exhaustion and feel freedom like never before.
ARE YOU READY FOR YOUR RESET?
The world's first pyramid spiritual retreat is open to you if you need a refreshing reset, to rejuvenate and cleanse your inner self.
This retreat offers you the most unique and professional spiritual treatment, that will ensure you leave feeling a more confident, spiritually awakened, better version of yourself!
This retreat is a journey…
It will expand your current knowledge of yourself and the space around you, and offer you a unique sense of clarity. Your spirit and mind will be awakened like never before!
Cosmic Moon presents Cosmic Reset
A 3 day spiritual immersion into your inner consciousness.
You have all the answers inside you… it's just a matter of unlocking them!
Cosmic Reset & Recharge
Friday August 2nd to Sunday August 4th
Madison, VA
Why THIS retreat?
Experienced Speakers – Click here to See the line up of Speakers
This retreat has many experienced speakers on board – their spiritual knowledge is now open and shared for YOUR consumption! Our advanced experts have an important role – to ensure you have the information you need to…
enhance your spiritual abilities
have a deeper understanding of what you want and who you are
discover what your purpose is in life
feel knowledgeable about and competent in spiritual science
feel a deep sense of wellbeing, peace and growth – 'being in the right place at the right time'
And above all, all of our speakers believe…You deserve this level of expansion and growth.
[button link="https://cosmicreset.regfox.com/cosmic-reset-and-recharge" type="big" color="green" newwindow="yes"] Click Here to Register Now[/button]