March 25 4PM PDT: Cannabis as a Spiritual Ally with Chris Kilham and Guests – Live and Interactive
March 25, 2021 @ 4:00 PM

-

6:00 PM

Free – $22.22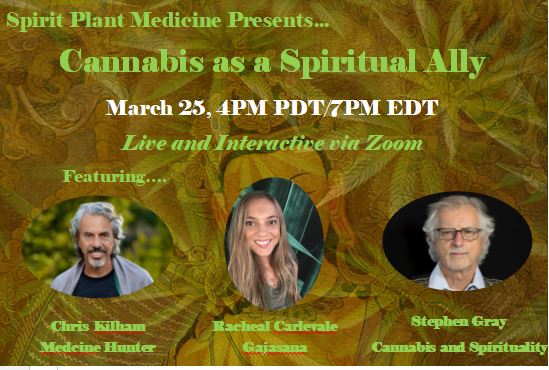 Spirit Plant Medicine Presents…
Cannabis as a Spiritual Ally
Featuring
Chris Kilham
"Lotus and the Bud"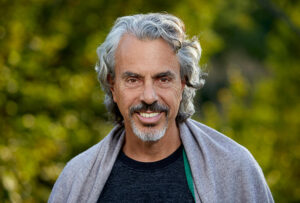 Including Panel Discussion and Q&A including Rachael Carlevale, and Stephen Gray
~with co-host/moderator Marc Caron~
Thursday, March 25, 4 – 6 pm PDT
*FREE or by donation*
Join us for an informative*, inspiring, interactive, and entertaining two-hour webinar with three
leading experts on the spiritual uses of our ancient friend and ally cannabis. The featured keynote
speaker will be author, educator, Medicine Hunter, and raconteur extraordinaire Chris Kilham.
Following that will be a panel discussion with Chris; speaker, ceremonialist, and author Stephen
Gray (author/editor of Cannabis and Spirituality); and cannabis educator and guide Rachael
Carlevale (founder of ganjasana).
Program:
4:00 – Introductions, with hosts Marc Caron and Stephen Gray
4:10 – Keynote address by Chris Kilham (The Lotus and the Bud)
4:50 – Panel discussion: Chris, Rachael, Stephen with moderator Marc
5:30 – audience Q and A with the panelists
6:00 – Closing
*Please note: The focus of the webinar will be on applicable, user-friendly information and
inspiration that attendees will be able to "take to the mat."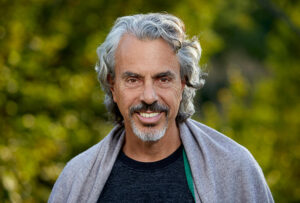 Chris Kilham is a medicine hunter, author and educator. The founder of Medicine Hunter Inc., Chris has conducted medicinal plant research in over 45 countries. Chris works with companies to develop and popularize traditional plant-based food and medicinal products into market successes. These include ashwagandha, kava, maca, rhodiola, schisandra, tamanu oil, cat's claw, dragon's blood, ayahuasca, and hundreds of other plants. Chris also works to bridge worlds, regularly sharing information about other cultures through presentations and media. The New York Times calls Chris "part David Attenborough, part Indiana Jones."
Watch Chris Kilham's Sunday Morning "Sermon" From SPMC 2019 – Click Here to Watch
Chris will be sharing insights from his new book, "THE LOTUS AND THE BUD" : Cannabis, Consciousness, and Yoga Practice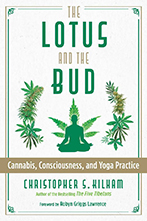 An in-depth guide to blending the practice of yoga with cannabis
• Examines the physical, mental, spiritual, and energetic effects of cannabis and yoga, including their effects on the nervous system and chakras
• Explains how yoga practice offers a way to tune the human nervous system and how, through the endocannabinoid system, cannabis harmonizes a multitude of functions, from respiration to pain control, in ways that enhance yoga
• Offers an illustrated sequence of cannabis-yoga asanas (postures) developed to awaken kundalini, open energy channels, accelerate healing, and unlock access to unbounded states of consciousness.
"Chris Kilham's masterfully crafted book is a must for anyone interested in the deep mysteries of yoga and cannabis. A beautiful read for those who seek to discover their inner world between the breaths and the puffs." –The Dank Duchess (@TheDankDuchess)
Rachael Carlevale speaks on behalf of the natural world,  honoring the plants and life in the soil by transmitting their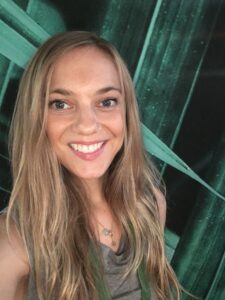 messages for the wellbeing of all— regenerating body, mind and soil for the collective. Rachael is the Founder and Director of the Ganjasana Plant Medicine School where she facilitates courses on comprehensive cannabis education including plant cultivation, regenerative farming, permaculture, plant spirit medicine, and offers a 100 Hour Yoga Alliance YTT approved CEU training.
She developed 'The Green Tent' – Women's Cannabis Circles to support womb-wellness through ancient ritual, and is a 'Women of the Psychedelic Renaissance' Cosmic Sister grant recipient who serves as a speaker and activist for women, wildlife, and wilderness.
A Co-Founder of Suelo Vivo, an organic seed-to-sale CBD brand, Rachael lives in alignment with the natural rhythms of the sun, moon, and stars, and grows living soil, regenerative cannabis, and vermicompost.
Rachael is a certified Mindfulness Educator, and Certified Yoga Instructor with an academic foundation in plant and soil sciences from The University of Massachusetts, Amherst. As a DEM Pure Educator, she certifies farms and companies who uphold ethical practices. She works with many plant allies including a deep passion for cannabis, hemp, and ayahuasca, and contributes to Skunk Magazine with her 'Cultivation Column.'
Watch Rachael's presentation from SPMC2019 "Integration: Building Bridges to Cannabis Spirit with Nature as Our Ally"  – Click Here
Instagram: @ganjasana
Email: rachael@Ganjasana.com
Website: www.ganjasana.com
Rachael Carlevale, BS, CYT
Founder | Instructor
Stephen Gray is an educator, conference organizer and speaker, cannabis ceremony leader, and author/editor of two books on spirituality and plant medicines, including the popular Cannabis and Spirituality: An Explorer's Guide to an Ancient Plant Spirit Ally.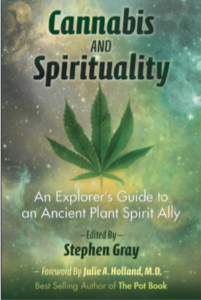 • Includes chapters by 18 authoritative and influential voices of the modern cannabis movement, including Kathleen Harrison, Joan Bello, Hamilton Souther, Steven Hager, Chris Bennett, Dee Dussault, Jeremy Wolff, and Roger Christie
• Explores the use of marijuana in a wide range of spiritual practices, including meditation, yoga, chanting, visualization, shamanism, group ceremonies, work with other entheogens, and as a creative aid.
Truly a medicine for body and soul, one of cannabis's greatest gifts is its remarkable potential for spiritual healing and awakening. In this authoritative guide, editor Stephen Gray and 17 other influential voices of the modern cannabis movement explore the spiritual benefits of cannabis and offer guidance on how to interact with the intelligence of this plant ally, a companion and supporter of humanity for millennia.
Facebook, Instagram,YouTube channel: StephenGray Vision,
website: www.stephengrayvision.com