Become the Storyteller, Not the Story with Mark Matousek
August 25, 2022 @ 4:00 PM

-

5:00 PM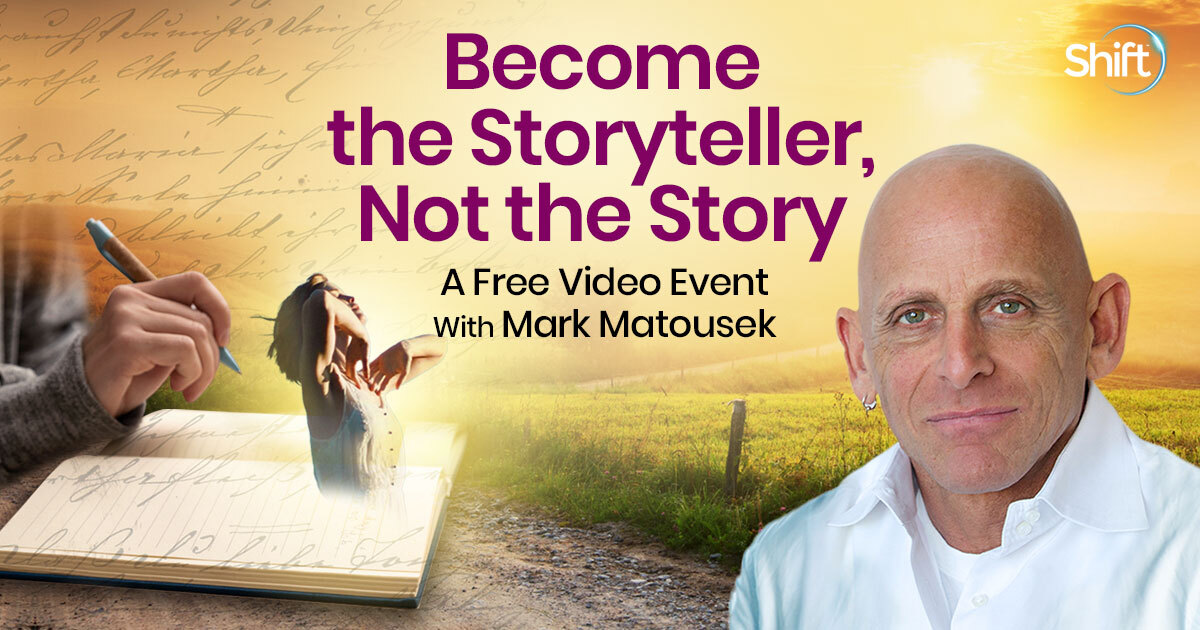 At some point in our lives, many of us have struggled with the decision to end relationships that were unhealthy, leave unfulfilling jobs that didn't exercise our greatest gifts, or pursue dreams that others deemed as impractical.
As a result, our confidence and our health may suffer. We may find ourselves living in a state of fear and regret.
The way to change course and live a vibrant, purposeful life is to get back into the driver's seat.
Scientific studies reveal that expressive writing has remarkable physical and psychological benefits.
Through the deeply transformative process of self-examination, bestselling author, teacher, and speaker Mark Matousek teaches, "When you tell the truth, your story changes. When your story changes, your life is transformed." 
Join us for an insightful exploration of self-examination and written expression — to manifest healing and transformation.  
You can register here for Become the Storyteller, Not the Story: Untangle Yourself From Stories of the Past so You Can Rewrite a Better Future
In this transformational online healing event, you'll:
Explore how to connect to the witness within and wake up to your true nature
Discover how the stories you tell yourself can delude and derail you into believing that you are your story — and learn how to live in your truth instead

Uncover which stories you're telling yourself on a regular basis that are not actually true

Begin releasing yourself from the grip and pain of your past
Learn writing exercises that will support you in your healing process
Excavate where you're not being honest and authentic 

Learn how your sense of imagination can make way for valuable insights — and lead you to your truth
You'll explore different areas in your life — from relationships with others, to yourself, and the world — and the overarching narrative of the substories you're telling yourself.
Mark will provide tools and techniques that can help you break bad habits, pursue your dreams, and live to your highest potential. 
With a heightened perspective, you'll discover that when you arrive at truths on the page, you'll become more open to receive the epiphanies that naturally follow.
In Become the Storyteller, Not the Story: Untangle Yourself From Stories of the Past so You Can Rewrite a Better Future with Mark Matousek…
… you'll face your deepest truths as you exercise the transformative power of expressing your own story so you can heal from your past, awaken to your true nature, and connect with the witness within — to design your dream life.