Become a Pilgrim on the Path of Love Through Devotional Chanting with Krishna Das
May 26, 2021 @ 8:00 AM

-

June 16, 2021 @ 5:00 PM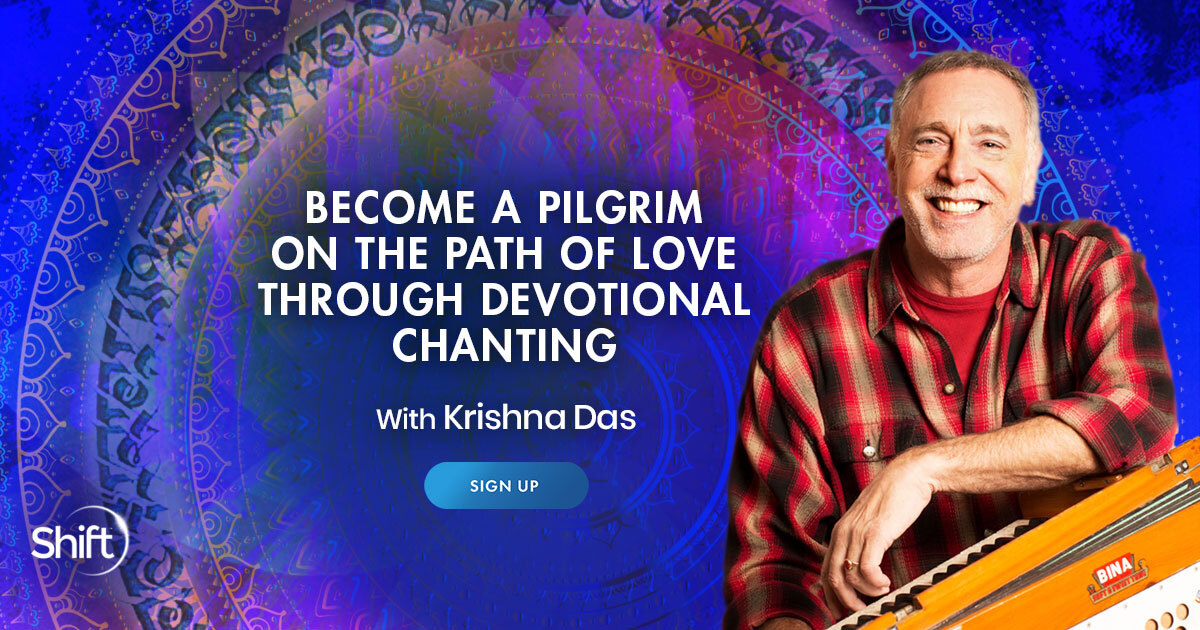 This last year has forced us all to deal with our own suffering.
With our "safe spaces" taken away, we couldn't just busy ourselves to escape.
But the truth is, this kind of adversity is an essential part of the spiritual path. 
As worldwide icon and chant artist Krishna Das has been reminding his many students, especially recently, it's why a grounded, healing spiritual practice is so important.
It helps you consciously deal with life's inescapable issues and cultivate a worldview to help you deal with whatever the world brings to your door…
On Wednesday, May 26, Krishna Das will share how devotional chanting can help you move out of reaction mode — without getting your buttons pushed, which only creates more suffering…
Register for FREE Today! Click Here 
In this 60-minute free mini-workshop, you'll discover:
What you can learn about your true nature when you tap into compassion and the heart
The many ways a spiritual practice can support you through life, changing the way you experience the world and yourself — and even softening your own judgmental voice over time
How to soften the way you feel about what's happening, because most of the time you can't change the event itself; you'll learn how to be more at ease in the moment, making you more at ease in the next moment, and the next…
The wisdom of the great masters and saints who influenced Krishna Das' life
A guided practice, Chanting of the Name, to deepen into the Heart Space and discover why repetition is so important in your practice
As you'll discover, you can lean on your practice to calm you and give you a graceful way to respond to whatever happens — so you don't wind up adding to the fire by tossing on the kindling of your emotional reactions.
Krishna Das will also lead you through a powerful practice, Chanting of the Name, to help you find the Love that lives within us all.
You'll see how it's actually more possible than ever to live an open-hearted life without fear — one that's full of kindness, compassion, and inner strength… qualities that can't be destroyed by outside forces.
You can RSVP for free Click Here 
In Become a Pilgrim on the Path of Love Through Devotional Chanting With Krishna Das, you'll discover a powerful practice, Chanting of the Name, to help you remember your divine essence — and awaken the love that lives within you.
We hope you're able to catch the event as scheduled. But if you register and miss it, you'll receive a downloadable recording as soon as it's available.