May 9, 2020: Aztec Combo "Magic" Cacao Ceremony: Meditation and Sound Journey – with Matthew Kocel
May 9 @ 6:00 PM

-

May 10 @ 12:00 AM

$147

Aztec Combo: "Magic" Cacao Ceremony and Sound Journey
Featuring
Cosmic Throat Singer & Sound Healer – Matthew Kocel
Join us for a "Magical" Cacao Ceremony, meditation and sound journey. In this experience we will journey and heal with the the ancient Aztec Combo, which includes a "Magical" addition to the cacao.
In this ceremony, we will be pairing "the children of the forest" and the sacred elixir, Cacao, to create a sacrament that we will share together before embarking on guided meditations and a cosmic sound journey led by Matthew Kocel.

About the Aztec Combo: Magic Cacao
The psychoactive effects of cacao perfectly blend with those of  mushrooms, and can be combined with a tmushroom tea to make a very pleasant magic chocolate drink. It is a combination that has been used for thousands of years by the Aztec tribes of Central America for its synergizing effects.
The cacao introduces a mild MAO-Inhibition, which intensifies the effects of the mushrooms, but there is more to than that. Cacao is considered a teacher plant on its own, and when consumed in sufficient amounts induces a very distinct state of mind.
Cacao brings a warmth and light-heartedness, it makes you smile and feel good – similar to what chocolate does, but much stronger. Both magic truffles and magic mushrooms affect the way our serotonin receptors operate, which in turn alters our mood – upwards. 
Cacaco isn't a strong MAOI, but in sufficient amounts will produce a mild MAOI effect, which is certainly responsible for a part of the synergy between cacao and magic mushrooms/truffles.
The MAO inhibitors found within cacao allow more serotonin and neurotransmitters than normal to be circulating around the brain at the same time, increasing the feelings of happiness and joy.
Bear in mind that this will also slow down the onset of your trip, so prepare accordingly.  Phenylethylamine (PEA) PEA is a chemical produced by the brain when we are in love. It is also found in cacao. This enhances feelings of love, empathy and compassion.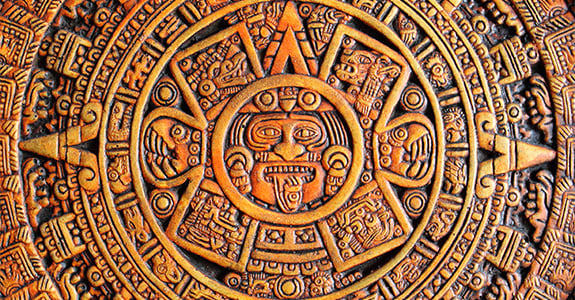 For thousands of years, cacao has been cultivated and harvested in Central America. The indigenous Aztecs held in in very high esteem, both as a food and as an entheogen.
As such, cacao was the preserve of the upper echelons of society, used by the Aztec aristocracy and priests. Cacao was seen as a divine gift from the peaceful god Quetzalcoatl, the feathered serpent.
This resulted in cacao holding a lot of religious significance, and was often consumed with magic mushrooms during religious ceremony – a tradition still practiced by many throughout the region to this day.
Many ancient Aztec drinking vessels have been found on archaeological expeditions. They depict the ritual use of cacao, and depict how it was used in religious ceremony.
**There is no requirement for anyone to imbibe in either of the sacred sacraments. Each individuals choice is respected within the circle.**
For questions and inquiries, please inquire by emailing: support@consciouslivingnetwork.net
Prepare for insights, breakthroughs and transformation.
5:45PM: Doors Open
6:15 PM: Opening Circle
 12:00 AM(approx):  Closing circle: snacks, refreshments, integration
Come prepared to sit or lie down letting the sublime tones of Matthew's voice and exotic instruments cascade over and through you. Please bring your own cushion, pillow, etc for added comfort, as well as any sacred objects you wish to place on the alter.
Our journey together will last approximately 6 hours, ending with some food and a closing circle. There is no need to leave until you feel fully comfortable, capable and ready for your journey home.
Preparation time is essential both pre and post ceremony as well as time for integration. Please allow and plan for time in your life outside of your usual routine, time for rest and outdoors/nature.
To best prepare for this journey, please refrain from alcohol and cannabis a minumum of 72 hours prior. Please consider eating clean and for the week leading up to the day. On day of, eat light and clean and please do not eat past 3PM.
About Matthew
"Words seem so deficient for explaining the depth of experience we all felt… I was being moved by sound, my whole body was light and vibrating."  – Vancouver Yoga Review
Imagine floating in an ocean of sacred sound… vibration so profound it seems to take on qualities of form, texture and color.
.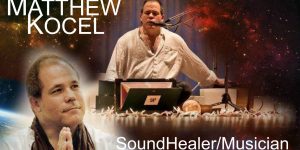 It's hard to believe these tones come from a human.
His surreal voice finds Heaven and Earth in the core of your being, reawakening collective memories of our primal roots and celestial origins.
Known as the "Cosmic Throat Singer", Matthew Kocel creates a sonic environment that seems to bend the very fabric of space and time. The effect is often compared to plant medicines. The pure devotion expressed through his voice is felt beyond words.
This is your opportunity to experience pure bliss in an intimate setting with internationally acclaimed throat singer/sound healer Matthew Kocel, and sacred plant medicines.
In a rapidly changing world, this timeless music connects us to our most primal roots and celestial origins.
A surreal voice and hauntingly familiar melodies resonate to the core of your being, beyond time and space.
"Matthew is a musical magician, an auditory alchemist, you will be changed." – Wendy Chivers
Based in Vancouver BC, Matthew Kocel is recognized as an emerging leader in the world sound healing movement.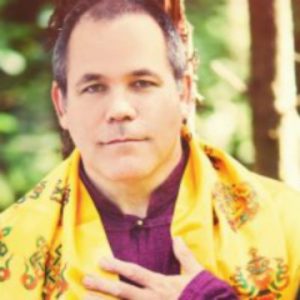 He is a committee member of the Global Wellness Institute Sound Healing Initiative, and just returned from a tour of the east coast, France, Belgium and Colorado.
Related Events