A Kirtan Musical Experience With Krishna Das
February 7, 2022 @ 8:00 AM

-

5:00 PM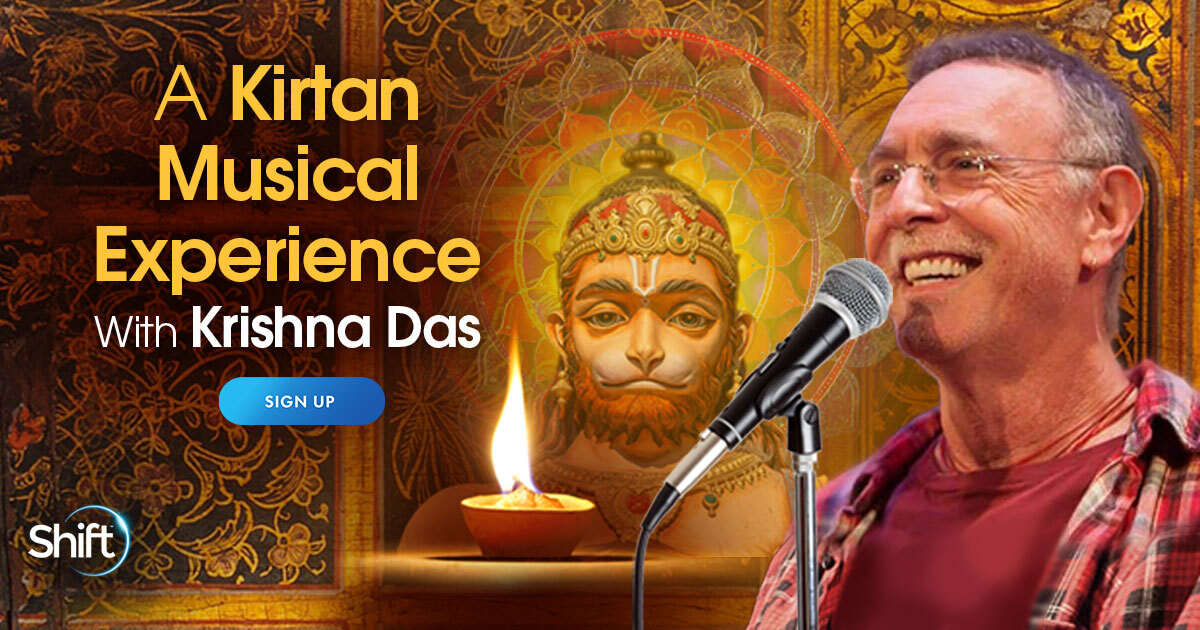 Discover How to Transform Your Everyday Life Through Chanting & Devotional Love
The last couple of years have presented a series of challenges beyond anything we've experienced before. Yet, whether your world is disrupted internally or externally, chanting is always an exquisite path that leads to greater peace.
Chanting can help you train yourself to meet everything that arises in your life with greater ease, resilience, compassion, and even love — and understand that everything you want is completely available and possible.
On Thursday, February 10, world-renowned devotional chant master Krishna Das will share how his chanting practice saves his life on a daily basis, and how it can do the same for you. Because when you take on a consistent practice, you start to free yourself from the constant barrage of obsessive self-defeating thoughts and stories you tell yourself about yourself. 
Over time, as you learn to focus and then refocus your attention on the music and syllables, again and again, the suffering produced by a rushing river of self-loathing begins to diminish.
You can register here for A Kirtan Musical Experience With Krishna Das: How to Transform Your Everyday Life Through Chanting & Devotional Love
In this complimentary online event, you'll: 
Discover the essence of chanting practice — you sing, you notice when you're not paying attention, you go back to singing — and how it loosens your attachment to negative self-talk
Be guided in a foundational chant from KD's lineage
Recognize how deeply ensconced you may be in self-judgment, and how limiting that state of being is… and get a glimpse into a different possibility of freedom 
Understand that there's a way to deal with anything that happens in your life — you just have to discover it
Hear how Krishna Das' relationship with his guru, Maharaj-ji, transformed and continues to transform everything about his life
In this heart-opening hour, KD will guide you in a simple and accessible chant, one that was sung in his much-beloved guru Majaraj-ji's temple where he lived in India — Sri Ram, Jai Ram, Jai Jai Ram — so you can experience for yourself how chanting can profoundly ground you, even as it sweeps you into a blissful state. 
You can RSVP for FREE – Click Here
In A Kirtan Musical Experience With Krishna Das: How to Transform Your Everyday Life Through Chanting & Devotional Love with world-renowned devotional chant master Krishna Das…
… you'll experience how a dedicated devotional chanting practice can help you release negative stories you believe about yourself — and give you a higher perspective on your life and the world.
We hope you're able to catch the event as scheduled. But if you register and miss it, you'll receive a downloadable recording as soon as it's available.