2nd Sacred Sexual Music Festival
May 12, 2019 @ 1:00 PM

-

10:00 PM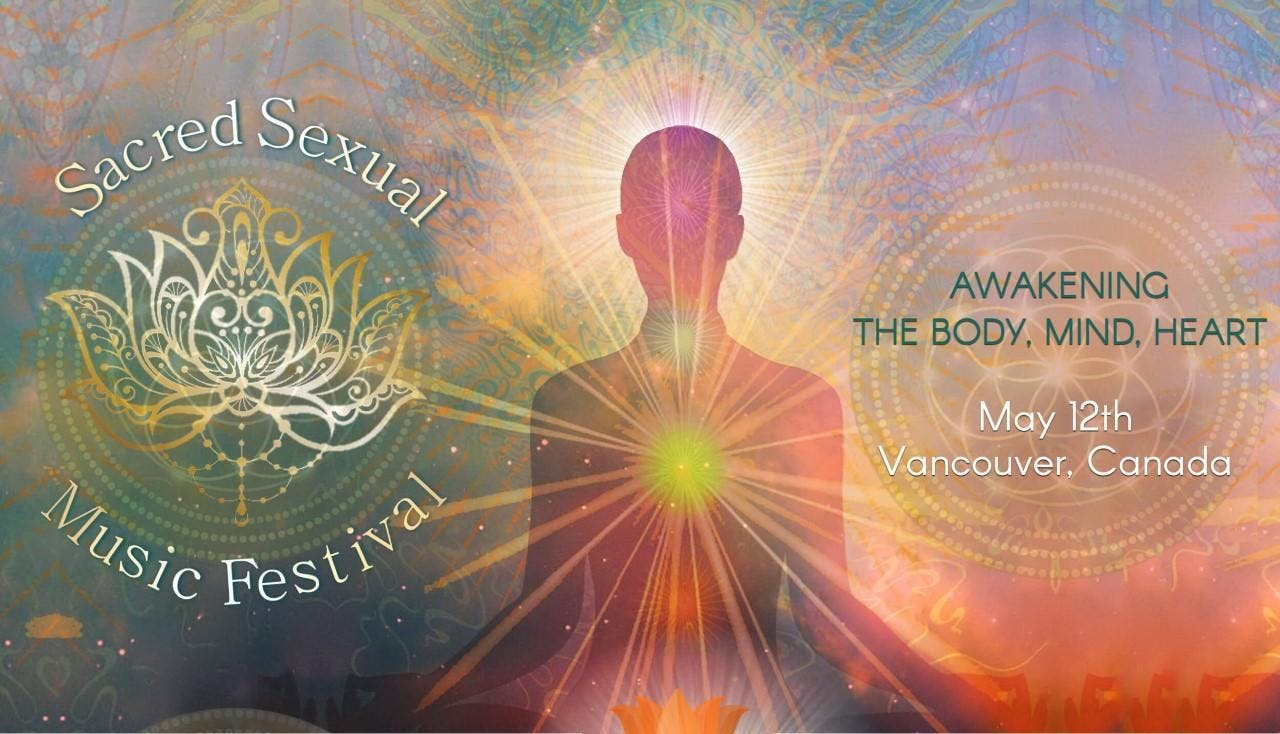 WE are thrilled to invite you to Vancouver, Canada's 2nd Sacred Sexual Music Festival!
Sacred Sexual Music Festival
MAY 12
1 pm – 10 pm
St. James Community Centre/Square
3214 West 10 Ave.,
(corner of Trutch & West 10th Avenue in Kitsilano)
Vancouver, CANADA
* Taking place on sacred unceded land of the Musqueam nation *
The Sacred Sexual Music Festival highlights the importance of:
* healthy shame-free pleasure
* education around sexuality
* conscious divine awareness of our bodies
* info on tantra and other spiritual teachings
* healing issues around sexuality
Join a musically themed day and evening to celebrate, inform, and send a passionate wave of conscious sensuality into the larger community of Vancouver.
The beautiful and healing theme of the Festival takes a step toward addressing and minimizing sexual guilt, shame, repression, and abuse.
Experience informational talks and workshops on sexuality, Wheel of Consent education, a Cuddle Corner, a Red Tent, a chair dance class, folks on hug patrol, massage, face painting, sensuous burlesque, community connection, vendors with FABULOUS products .. and so much more!
The festival is open for anyone and everyone who is interested in conscious sexuality.
"Those who wish to make their sexuality into an art form have to first heal the excessive amounts of guilt and shame of their body ….
Have you ever seen a painter being ashamed of his paintbrush? A musician that is ashamed of her instrument? Or poets that are ashamed of their words?"
– Pele Ohad Ezrahi, ISTA lead faculty
The theme for this year's Festival is Eros, Expression, and Creativity.
VENDORS – Please see SacredSexualMusicFestival.com for more info.
Come celebrate, explore, learn, grow, laugh, and cry. Come to remember when our bodies were seen and known as sacred.
We will explore questions such as:
"What are the ways in which we can help ourselves remember our source?
How can we best be of service to those in need?
What are the ways to help people heal from blockages in their system?
Let your body, heart, mind, and spirit be touched at the Sacred Sexual Music Festival.
This is a safe space that is respectful and honours boundaries and is open to singles and couples. We welcome LGBTQ, indigenous, POC communities as we bring EVERYONE together to create a sex-positive future.
Location is wheelchair accessible with a ramp and an accessible washroom on-site.